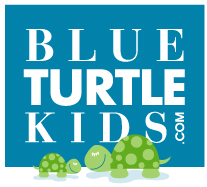 "The new website is geared toward making a smoother shopping environment for our customers"
Fort Worth, TX (PRWEB) December 31, 2011
Blueturtlekids.com, the online childrens clothing retailer, announced today the launch of a completely new e-commerce web shop that will enable the company to enhance its merchandising and marketing efforts and deliver a more personalized and relevant consumer experience.
The new blueturtlekids.com was designed so that the customer experience couldn't be easier. The combination of intuitive navigation--by brand, size or boy/girl, custom search engine, social media interaction and shopping cart makes finding and purchasing children's clothing quick and easy.
Since its founding in 2002, blueturtlekids.com has featured some of the finest childrens clothing for boys and girls including brand names: Mis-TEE-V-Us, Mulberribush, Zaza Couture, Peaches n' Cream, Mim Pi, Twirls and Twigs, Kit and Lili, Skivvydoodles, Sara's Prints pajamas, Keedo, Baby Lulu, Wes and Willy and many other wonderful brands.
Blueturtlekids.com prides itself on finding unique, comfortable and colorful clothing that both boys and girls enjoy wearing due to their fun designs, easy on/off styling and super-soft fabrics.
For girls, blueturtlekids.com offers a wide array of dresses, capris, matching outfits, nightgowns and cute novelty outfits for various holidays and seasons. For boys, blueturtlekids.com features pajamas, pants, t-shirts, shorts and seasonal sweaters and swimwear that boys enjoy wearing due to cool designs and comfortable fit. Parents appreciate blueturtlekids.com's reputation for childrens clothes that are comfortable, stylish--but not too grown up and the quality to stand the test of time and children.
Best of all, the new blueturtlekids.com e-commerce site allows customers to browse and buy quickly and efficiently 24 hours a day/7 days a week, with detailed service and attention paid to every order. Blueturtlekids.com is a safe and secure site.
While your kids are still kids, blueturtlekids.com will help dress them in comfortable, stylish, unique clothing for everyday and special occasions.
Company Information
Blueturtlekids.com
Blue Turtle Kids online children's clothing boutique was launched by a seasoned corporate executive that found herself in a new role as a stay-at-home mom. Anxious to dress her two sons in uniquely designed, comfortable clothing...she began to search for fun and colorful clothing from quality brands. But as luck would have it, her favorite local children's clothing boutique closed and she had no place to shop.
Realizing how hard it is to find boys clothing designed with more than sports balls in mind, she started blueturtlekids.com as a online children's clothing boutique focused exclusively on boys clothes. After a year, her customers simply demanded she start selling girls clothing...and so, today blueturtlekids.com sells both boys and girls clothing.
Blueturtlekids.com is focused on providing the latest in children's clothing each and every season. In addition, blueturtlekids.com carries many "Made in the USA" children's clothing lines. Blueturtlekids.com also strives to keep customer's up-to-date via their blog blueturtlekids.com blog., facebook page and Twitter stream.
Blueturtlekids.com looks forward to each new season of dressing your child in clothing that is cute, comfortable, fun and unique.
###