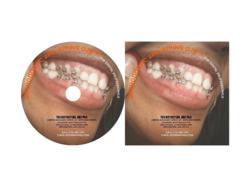 Jaws are wired apart about this much: (--) allowing normal speech, and released every five weeks for five days to permit jaw joints to move unhindered, and then rewired--etc., etc.
Brooklyn, NY (PRWEB) December 01, 2011
The United States Patent and Trademark Office has approved Dr. Rothstein's application to trademark the term "OJW", the acronym for Orthodontic Jaw Wiring--a method for weight control. His office is now celebrating that fact with an offer that is most appealing.
In celebration of trademark status for OJW®, Dr. Rothstein is now offering this special service with a $500 discount until January 30.
It's official--the USPTO posted "OJW" to their trademark gazette making it official that the term OJW may be presented like so: OJW®. It may come as a surprise that the ® actually has a name. It's called a "Rabol."
See the certificate the USPTO sent to him when they accepted his application to trademark the term OJW representing his method of weight control. It's got a bit of a "wow" factor in it.
He has produced a documentary aimed at encouraging dental professionals to provide these services to help the obese regain control of their excessive eating habits using the OJW system.
OJW documentary film for weight loss is a behavior modification method of treatment for a serious, social, psychological, and physiological problem that can help carefully selected, overweight, or obese persons to begin regaining a measure of control over their excessive, sometimes compulsive, eating habits. Dr. Rothstein has provided this service for more than 10 years, and has compiled much information about it on one handy reference page.
Best wishes for a Healthier and Happy Holiday. And remember: "A beautiful smile is a priceless asset."
Dr. Rothstein has been practicing Orthodontics and Dentofacial Orthopedics in Brooklyn Heights since 1976. A member of the American Association of Orthodontists, he has treated more than 6000 patients. Read Dr. Rothstein's resume to appreciate his expertise and capabilities which assures that his patients are choosing a seasoned professional who will provide the best care possible. His website is an informative and educational tour de force--enjoy.
###