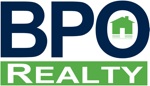 We pride ourselves on providing excellent customer service for all our clients
Boynton Beach, Fla. (PRWEB) December 02, 2011
Now a major player on the Southeast Florida and Boynton Beach real estate scene, BPO Realty has marked their ascendance by christening a brand new office in Boynton Beach and launching a drive to add the best agents in the region. Situated only one block from the new Boynton Beach Marina and next to the Banana Boat and Two Georges restaurants, their new home marks a new phase in BPO Realty's mission to transform the South Florida real estate scene.
The company, first formed by principal Todd Kevitch in 2008, specializes in foreclosures, bank owned properties and short sales throughout Palm Beach County and Broward County, including properties in Delray Beach, Boca Raton, West Palm Beach, Wellington, Lake Worth, and more. Kevitch correctly anticipated industry changes that proved to give agents who embrace a greater degree of professionalism a huge advantage. Now BPO Realty is a leading agency for distressed properties, beachfront condos, and waterfront and luxury properties in Southeast Florida.
"We also have extensive experience working with real estate investors in Boynton Beach, Palm Beach County looking to purchase Palm Beach area Bank Owned Property and Foreclosures, including beach front condos, vacation rentals, and second homes. We work with sellers looking to market their distressed property for a quick purchase," said Kevitch.
BPO Realty can also show some of the most desirable rental property in Southeast Florida. From a modest condo to a luxuriously appointed home, the company can match tenants with the perfect place.
With the company relocating to a state of the art new office, opportunities abound for motivated, highly skilled agents looking for prime opportunities for career advancement. "We pride ourselves on providing excellent customer service for all our clients. We also realize the needs of buyers, sellers and agents are constantly changing, and place a high value on flexibility and mobility," said Kevitch.
BPO Realty offers a unique employment proposition among real estate agents. Agents own their listings, have no sales quota, and no required floor time or meetings. It's a no pressure environment designed to let agents relax and do their best. For more details regarding employment with BPO Realty, visit http://www.bporealty.com/careers/
BPO Realty LLC
640 E Ocean Ave Ste 10
Boynton Beach, FL 33435
(561) 731-3545