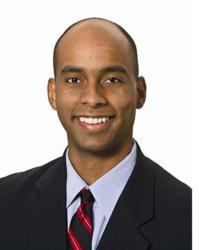 "DCHA has been a leader in developing housing and programs that leverage public resources with private capital. We are pleased to have the opportunity to help the DCHA build on its success and further its mission."
Allen Feliz,
Lead Consultant
Boston, MA (PRWEB) December 01, 2011
The District of Columbia Housing Authority has engaged TCAM to provide asset management consulting services. TCAM will assist the Authority in its efforts to improve asset management procedures related to its large, diverse and maturing portfolio of complex affordable mixed-finance housing developments. The DCHA seeks to build its capacity to manage this complexity while fulfilling its mission to serve low and moderate income households in the District of Columbia.
This engagement is the most recent assignment for TCAM from a large, urban housing authority. TCAM is currently providing asset management and advisory services for several state and local housing agencies as well as owners, large banks, insurance companies and corporations.
TCAM is deploying a team of experienced staff to help DCHA with the myriad of issues involved in asset management. Jenny Netzer is Project Leader and Allen Feliz is the Lead Consultant.
R.J. Finlay & Co. - http://www.rjfinlayco.com – is a holding company of diverse businesses and investments with a central focus on real estate. Founded by Rob Finlay, R.J. Finlay & Co.'s portfolio spans 12 companies and includes nearly 300 employees throughout the United States. TCAM - http://www.tcamre.com - is a leading investment manager, providing services for more than 60,000 apartment units across the U.S. TCAM's services include comprehensive asset management, portfolio management and advisory services.
###