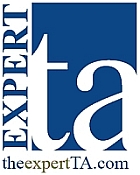 Adding this team of Professors elevates the material within The Expert TA to new levels. We are honored and excited to welcome them and look forward to publishing the unique problem material they author. ~ Jeremy Morton, CEO of Expert TA.
Tulsa, Oklahoma (PRWEB) December 04, 2011
Expert TA, an online homework and tutorial system for introductory level physics courses, has partnered with talented professors at leading universities to develop an original library of physics problems not tied to any specific textbook. These professors have years of experience in physics instruction, have proven to be innovators in the classroom, and have strong records in education research specifically as it applies to introductory physics.
In addition to authoring quality and original problems, this team is consulting with The Expert TA to improve their system features and core functionality in order to increase student learning and simplify physics class homework management. These system features include the ability to do partial credit grading of complex mathematical equations and a custom built equation entry palette.
"We are honored and excited to welcome this team of professors, and look forward to publishing the unique problem material they author. Our multi-step problems require students to go through the entire process of solving for a final numeric answer; with a focus on the fundamental equations related to the given concept. In our system students are given feedback necessary to help them master concepts, and due to our multi-step and detailed partial credit grading, instructors are given a better assessment of students work. Expert TA has also implemented strategies to keep the solutions to our problems from being cataloged, which reduces an avenue of cheating and encourages students to do independent work. The software is designed to help students master the theories presented in the classroom" says Jeremy Morton, PhD. and CEO of Expert TA.
The Expert TA welcomes the following professors to the team; Ronald Bieniek, PhD., the Director of Physics Content and a Professor at University of Missouri, Science and Technology. Simon Capstick, PhD., a Physics Professor at Florida State University. Stuart Loch, PhD., an Associate Physics Professor at Auburn University. Charles E. Hasty, PhD., a Physics faculty member at Oklahoma State University.
"The Expert TA has an integrated ability to evaluate student algebraic responses and identify algebra errors, sign errors, and trigonometric errors. Expert TA offers several significant advantages: its clean interface is intuitive to use with nearly painless equation entry, its interactive tutorial mode helps students learn content, and homework evaluation is delayed until a deadline which addresses the majority of academic integrity problems. I, as a member of my department's textbook selection committee, would be glad to recommend Expert TA..." says Charles Hasty, PhD., a Physics faculty member at Oklahoma State University
About The Expert TA:
The Expert TA was designed to grade problems by considering more than just a student's final answer. The Expert TA math engine allows for the evaluation of multi-step homework solutions that can allocate partial credit grading and can provide students multi-level feedback on their errors. Designed to grade physics homework as professors would, partial credit is given for sign errors, trigonometric errors, exponential and fractional mistakes: all with the ability to understand what the student did correctly. In Tutorial mode, students are given direct feedback on their solutions that provide instruction far beyond realizing whether they correctly found the answer in the back of the book. Instructors are provided with a much more accurate assessment of students' work and students are provided with the feedback required to help them master concepts.
###