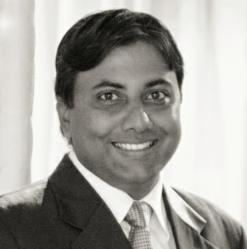 Sanjeev brings extensive experience in cloud and virtualisation technologies to Ignition.
Trinidad (PRWEB) December 08, 2011
Ignition Ltd., a leader in off-shore IT and cloud solutions, has announced the appointment of Sanjeev Singh as their new Senior Consultant in Trinidad to continue their growth in the offshore market.
Sanjeev joins Ignition with over fifteen years of experience in providing leading edge customer focussed technology solutions in the Trinidad market. This includes hardware and software solutions, virtualisation solutions, systems security, network design and administration, disaster recovery solutions and project management. Sanjeev's most recent move is from TSL Group in Trinidad where he focussed on virtualisation and cloud technologies as Vice President of Regional Business Development. Sanjeev holds multiple certifications from VMware, IBM, Microsoft, NetApp and Citrix.
"We're very pleased to have Sanjeev join our team" says Michael HoSue, Principle Consultant in Jamaica. "Sanjeev is a real asset to the team, bringing extensive experience in cloud and virtualisation technologies to Ignition. Together with his expertise, Sanjeev's proven customer focus is an ideal fit with our company values."
In the role as Senior Consultant, Sanjeev will be responsible for leading Ignition's cloud and IT solutions in Trinidad. "Ignition has a reputation in the offshore market for providing the very best solutions with a strong focus on the needs of the client. I look forward to helping Ignition expand on its current success and use my expertise to help drive growth in the Trinidad market."
Graham Pearson, CEO of the Ignition Group says "The demand for cloud services is growing strongly and with our excellent team of people we are well and truly placed to deliver the highest possible levels of solution offerings and customer service throughout the Caribbean and beyond."
Ignition has provided cloud and virtualisation solutions to clients throughout the Caribbean for over a decade. Ignition deploys its cloud services from its three state-of-the-art data centres. Clients benefit from built in business continuity and disaster recovery together with 24/7 service desk support from technical experts. For more information contact Stephanie MacDonald smacdonald@ignitionmsp.com.
Contact
For further information please contact
Stephanie MacDonald
Group Marketing Specialist
The Ignition Group of Technology Companies
Direct: 345-525-5771
Email: smacdonald(at)ignitionmsp(dot)com.
About Ignition
Ignition is an off-shore IT services organisation with clients in Europe, throughout the Caribbean and North America. Founded in 1998 in Bermuda, Ignition has grown significantly and is one of the leading IT service providers offering managed services, cloud computing, business continuity and disaster recovery, data backup and storage, virtualisation, records management, document scanning, application development and 24x7 service desk support. Ignition has offices located in Bermuda, Halifax and Cayman Islands with representative offices in Curacao, Bahamas, Jamaica and Trinidad. Visit http://www.ignitionmsp.com for more information.
###