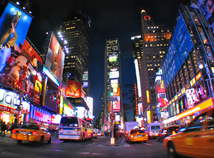 Christmas is just the round the corner and it is high time to plan holidays.
London, UK (PRWEB) December 01, 2011
Christmas is a great time of year to travel. Newfreescreensavers.com has released a series of free screensavers featuring interesting places from all over the world, where it would be good to escape to on Christmas vacation or just to dream about if there is no time to go to a faraway land.
Christmas is just the round the corner and it is high time to plan holidays. London, Paris, Rome, Karlovy Vary, Venice, Hannover, Sidney, New York, Moscow and other places, featured in free screensavers from NewFreescreensavers.com, are great places to spend Christmas and New Year vacation. Free screensavers with a city of your Christmas vacation can make this time close.
Moreover waiting until the last minute is generally not a good idea, so nfsXmasCountdown free screensaver will remind about the coming holidays to get ready for Christmas.
Metro map free screensavers of London Tube, Paris Metro, Rome will help to plan a city trip in advance or just to look at a metro map when it is necessary and see how to get from here to there.
Also NewFreeScreensavers.com offers its collection of Christmas and New Year screensavers, which are free and safe to install and run and will work on any version of Windows and Mac.
COMPANY:
NewFreeScreensavers.com offers a collection of completely free screensavers and wallpapers. It features a tips and tricks section about screensavers and a blog about everything related screensavers. To download a safe free screensaver, and to learn about the best screensaver available, visit Best free screensaver page.
Contact:
Claire Webb
is(at)newfreescreensavers(dot)com
phone +1 347 767 42 57
NewFreeScreensavers.com project
###