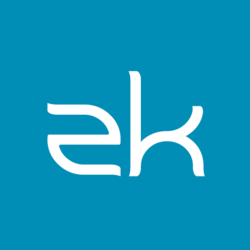 ZK Celebrates its 6th Birthday as of November, the Company wishes to seek for continual innovation and advancement
(PRWEB) December 01, 2011
As of this November, ZK celebrated its sixth birthday entering the Open Source Java Web framework community since it was first launched in November 2005. For the past six years, the ZK Team has been able to steadily improve and elevate; bringing ZK framework to reach the world with increasing stability, maturity and usability thanks to the huge support and effort contributed by the ZK community.
From 2005 up until now, ZK has achieved various milestones of its own and of the industry. Over the years, ZK framework has accumulated more than 1.5 million downloads worldwide, thousands of developers varying from freelancers to small to medium enterprises to large corporate organizations including over 100 Fortune 500 companies. ZK is also an award winner for many including the Red Herring 100 Asia, SourceForge.net Community Choice, IBM XPages Development Contest etc.
In terms of industry breakthrough, ZK 5 introduced us to the one and only Server+client fusion loved by many offering developers an unique and seamless fusion technology switching from pure server-centric to pure client-centric providing extreme productivity and security of event-driven server architecture whilst optionally allowing fine grained control at the client side. Apart from this, ZK has also accomplished many of the industry's firsts including;

1st launched pure Java Ajax framework
1st to support cross devices; from PC to mobile to Blu-ray
Developed the 1st embeddable spreadsheet for Java
Developed one of the 1st real Pivot Table
Moreover, recent years, ZK has been gaining more and more credibility in a sense that it is now deployed in numerous mission critical projects across many industries and fields. Take an example, one of U.S.A's largest insurance company currently utilizes ZK framework at the presentation layer for their mission critical health portal system scaling for tens of millions of users. Professional consulting from the ZK Team was also provided alongside the project which was successfully launched in Spring this year with increased enterprise productivity along with robust security levels enhancing rich user experience as a result of ZK's elegant yet easy-to-use user interface.
Last month, ZK 6 RC was also released marking an opening for a new ZK series at its 6th anniversary introducing new features, upgrades and performance improvements including the adoption of generics and Java 1.5, a next generation data binding system, MVVM design pattern, jQuery & CSS 3 style server-side selectors, advanced templates, upgrade to jQuery 1.6.4 and many more.
While rejoicing at the celebration of our sixth birthday; looking back from start up to the present success, this does not stop us from thriving and expanding further, rather, it keeps us motivated in providing users with continual support and end-to-end productivity, participating and innovating further to serve our community better and make positive contributions to the industry.
About Potix
Potix Corporation develops and supports ZK, the #1 Java based Ajax solution on SourceForge.net, the world's largest open source host. Innovation is the most driving force behind the growing Potix. Potix delivered the first Ajax framework to support Java and Android phones, the first embeddable Ajax spreadsheet, and the first to synergize the power of pure Java, markup and scripting languages.
ZK has more than 1,500,000 downloads since its first release in late 2005. ZK is deployed by a large number of Fortune Global 500 companies, including Barclays, Societe Generale, Swiss RE, eBay, Roche, Deutsche Bank, Sony, Sun Microsystems, Audi, EMC and Toyota, providing them with the ability to rapidly create rich Ajax enterprise level applications.
###