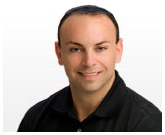 Chino, CA (PRWEB) December 03, 2011
http://www.TheCampBootCamp.com - Weight loss is one of the top dreams of Americans who have tried every yo-yo diet, DVD and fitness gadget known to man. There are several reasons why it's so hard to lose weight. First, Chino Hills weight loss cannot be approached as a quick fix diet or a few infrequent trips to the gym; it must become a lifestyle, a focus, a priority. Second, Chino Hills weight loss is nearly impossible without the motivation and mental fortitude to see it through; having trainers, coaches and friends who are also actively engaged in losing weight can help toward one's goals.
This Christmas season The Camp Boot Camp and Chino Hills Boot Camp would like to offer local residents a free week of boot camp sessions and a free personal consultation. During the consultation, a certified nutritionist and personal trainer will develop a custom meal plan and exercise regimen to help participants achieve their weight loss goals. A fresh start is truly the best give one can receive.
"The Camp provides people with all the tools they need to lose weight," says co-owner Alejandra Font. "I think many people are surprised at how fun our hour of core conditioning and cardio can be. You're not just sweating it out over push-ups and crunches. We have obstacle courses and props, team building exercises, and a friendly group atmosphere that people really like. When you really enjoy what you're doing, you lose weight without it feeling like a chore."
Boot camps have gained a lot of media attention over the past year as more and more results are being reported.Under custody of Chino Hills Personal Trainer, the average participant loses the healthy 2 pounds per week – and then some. Naturally, the more weight one has to lose, the more they tend to drop initially. Some people have lost as much as 52 pounds in their first four months of exercising with The Camp. People are shedding pounds, dress sizes and body fat percentages with this amazing program. They have also reported decreased cholesterol and triglyceride levels within the first month of regular participation.
One of the most common misconceptions about a Chino Hills fitness boot camp program is that it will be too arduous to complete or that the trainers will bark out orders like military drill sergeants. That is not the case at The Camp Boot Camp. The reason it's dubbed "boot camp" is that, like a military boot camp, participants are looking to make drastic changes in their lives and condition their minds and bodies like never before. Yet, with a fitness boot camp, sessions are overwhelmingly positive, inspirational and motivational, which keeps a regular group of people coming back month after month.
###