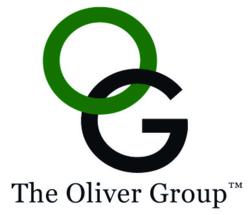 Due to our increasingly rapid DAF presence, growth and advancements, we are pleased to remove related travel time charges to our clients in the Northeast.
Pawcatuck, CT (PRWEB) December 01, 2011
The Oliver Group, (TOG) an internationally recognized leader in data acquisition, media restoration, conversion, and early stage electronic discovery services announces expanded services and growth in their Data Acquisition and Forensic Analytics team, allowing for immediate client savings.
In part of The Oliver Group's increased presence in Northeast Law Firms, Channel Partners, Corporations and City Agencies, The Oliver Group will no longer be charging for travel time in New York, Connecticut, Massachusetts, Rhode Island and New Jersey.
The immediate impact has already presented itself in Boston, Manhattan, Hartford, Providence, Stamford and New Haven allowing for The Oliver Group's continued professional and defensible Data Acquisition and Forensic Services, while providing and efficient, cost effective solution to travel related expenses.
The demand for The Oliver Group's Data Acquisition and Forensic Analytical services coupled with increased staff, presence and infrastructure allows for the immediate cost savings back to the client. TOG's Data Acquisition and Forensic team helps small- to large-sized Corporations, Law Firms and Channel Partners be more efficient with their data acquisition and supervisory collection requirements, which ultimately provides better budgetary spend accuracy and helps the client achieve their Litigation Support request needs. TOG employs several custom and standardized collection methodologies catered to their clients requirements, samples are EnCase, LogiCube, FTK, Linux based, DD or Senior Supervisory Professional Services.
"Due to our increasingly rapid DAF presence, growth and advancements, we are pleased to remove related travel time charges to our clients in the Northeast. Our clients will continue to receive, EnCE, CCE, CFE, ACE, CISSP certified Experts as part of The Oliver Group's continued professional and defensible DAF support". – Dean M. Felicetti – Partner/Licensed Private Investigator
About The Oliver Group
The Oliver Group is an independently owned, internationally recognized leader in electronic discovery and compliance related services. TOG provides expert services in data acquisition, forensic analysis, media/tape restoration, and electronic discovery consulting and processing. Our consultative approach, flexible solutions, expert personnel, and defensible processes have led to our clients turning to us for highly complex, large volume and company critical matters. We provide our services on a global basis from our US headquarters in Connecticut and our European Union office in London. Our services provide unique value across segments and are packaged for corporations, law firms, and our channel partner network.
marketing(at)the-olivergroup(dot)com - 860.599.9760
###