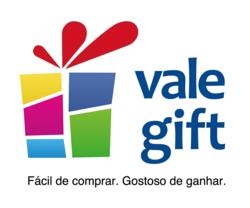 We are totally different from deep discounts, daily deal sites.
Belo Horizonte, Brazil (PRWEB) December 06, 2011
Brazilian Startup ValeGift is pleased to announce the launch of their website, http://www.valegift.com.br this week. ValeGift sells online gift certificates for participating local merchants in Brazil, and is poised to help businesses in Brazil grow and prosper.
"We are totally different from deep discounts, daily deal sites," says Sergio Oliveira, Managing Director of ValeGift. "We are offering a service to merchants that will not deteriorate their margins or brand, and will stimulate genuine consumer interest instead of impulsive, random purchasing."
Currently, ValeGift offers over sixty types of gift certificates from participating merchants in Belo Horizonte. In the next few weeks, operations will begin in Sao Paulo and Rio de Janeiro. Participants include restaurants, spas, beauty salons, dance and art classes, scuba diving and climbing courses, and retail stores. For instance, a complete dinner in a very fine restaurant costs USD 50. And a scuba diving course sells for USD 250.
"We wanted to address the frustrations merchants feel when dealing with daily deal sites. These sites don't usually drive the right type of customer to businesses and can often do more harm than good, as they require enormous discounts on products that aren't always inexpensive to produce," says Oliveira. "Additionally, ValeGift provides merchants with a steady flow of consumers. Compare to daily deals where merchants get hundreds of customers in one day, creating customer service issues", he adds.
ValeGift stands out as a sustainable additional sales channel for merchants, especially small businesses, which can be utilized to leverage their online presence and increase sales. ValeGift strives to provide a "merchant-friendly" approach, as well as offer a means for Brazilians to give quality, meaningful gifts.
"We have an extremely rigorous merchant selection process, because we want to ensure that our gift certificates are high quality," says Oliveira. "On top of this, we tend to avoid merchants who would prefer to be featured in daily deal sites. We don't think these sites always have the best interest of their clients at heart, and stacking deep discounts on top of coupons is a sure way to damage margins."
Currently, the gift certificate market is over USD 80 billion in the USA. In Brazil this market is emergent, and ValeGift intends to capitalize on this by consolidating fragmented small businesses interested in selling online gift certificates.
According to the International Telecommunication Union, there are over 81 million Brazilians, or 40% of the population, connected to the internet this year. Brazilian e-commerce revenues are over USD 12 billion in 2011, and this number is growing at a rate of 30% per year.
"Gift giving is a big deal in Brazil," states Joao Avila, CEO of the company. "People love to give gifts to friends and family, and currently the majority of gifts are purchased from retail stores. ValeGift offers an alternative – the ability to purchase and gift an experience, something entirely unique to the individual, from local merchants through a fast and hassle-free, online experience."
ValeGift expects that between now, weeks away from Christmas, and the end of 2012 they will sell over 50,000 gift certificates.
About ValeGift
ValeGift is an online gift certificate distributor headquartered in Belo Horizonte, Brazil. ValeGift was founded in 2011 by two previous Bain & Company consultants: Joao Avila and Sergio Oliveira whom both have extensive experience in e-commerce in the Brazilian market. Currently, ValeGift is funded solely by the founders.
Contact:
Sergio F Oliveira
Phone USA: + 1 720 277 6049
Phone Brazil: +55 31 4042 3454
http://www.valegift.com.br
###