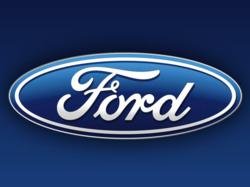 Manitowoc, Wisconsin (PRWEB) December 01, 2011
Maritime Ford is a premier Ford dealership in Manitowoc, WI and is proud to sell Ford vehicles that promote a greener means of transportation. On Nov. 17, 2011 Ford received the 2nd annual Nielsen Automotive Green Marketer of the Year award at the Los Angeles International Auto Show.
The automaker was acknowledged for its ad campaigns that successfully embedded MPG messaging into its creative such as product launches and sales events. The campaigns increased positive consumer opinions and purchase consideration for the brand by featuring real people. Ford also built a positive online presence from the ad campaigns.
The Nielsen Automotive Green Marketer of the Year Award recognizes the brand making the greatest efforts to gain consumer awareness and shift consumer perceptions for the automotive industry's environmentally conscious agenda. Over the last few years Ford has built significant awareness around its hybrid vehicles and fuel-efficient cars.
Ford was also the recipient of the Nielsen Automotive Green Marketer of the Year Award at last year's Los Angeles International Auto Show. The automaker placed specific emphasis on a hybrid's benefits and broke into the social media world with the launch of new apps aimed at expanding its reach to new prospective car-buyers.
"The Automotive Green Marketer of the Year award is not just about great creative, although we all know that's a crucial element of any effective ad campaign," said Lois Miller, Nielsen Automotive President in last year's Ford press release. "However, this is bigger that one creative. This award is for the auto marketer who was most effective at leveraging its brand to further the 'green' movement and create positive awareness for all the auto industry is doing to drive fuel-efficiency and eco-friendly practices. This was the best exemplified by Ford."
Maritime Ford offers new and used Ford vehicles in Wisconsin. The dealership's full inventory is available online and on-site.
###