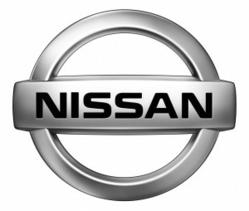 Lawrence, Kansas (PRWEB) December 01, 2011
Briggs Nissan Lawrence is one of the leading Nissan dealerships in Lawrence, KS and they would like to announce that right now Nissan is running the "Innovate the Heisman Trophy Pose" contest. The contest challenges college football fans to imitate the Heisman Trophy pose in creative or funny ways and submit photos to Nissan's U.S. Facebook page. Desmond Howard, the 1991 Heisman Trophy winner and a panel of Nissan executives will judge the contest.
One winner will earn an all-expenses paid trip for two to the Allstate BCS Championship game. Three runner-ups will also be chosen and will win a trip for two to the Tostitos Fiesta Bowl, Allstate Sugar Bowl, or Discover Orange Bowl. Desmond Howard is credited with starting the Heisman Trophy Pose celebration and is honored to be a part of the Nissan contest.
People who are interested in entering the contest need to do so between November 21, 2011 and December 14th. Photos can be submitted on the Nissan Facebook Page in the Heisman Pose tab. Nissan is in their sixth season of the sponsorship of the Heisman Trophy and partnership with Sports Illustrated to co-host the Sports Illustrated Heisman Trophy Tour.
Briggs Nissan Lawrence is very excited about this contest and hopes that many Kansas residents will enter. People who are looking for a great deal on a Nissan car in Lawrence, KS should stop by Briggs Nissan Lawrence today. They also have many used cars in Lawrence and a great service center as well.
###