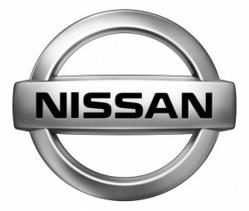 Manhattan, Kansas (PRWEB) December 01, 2011
Briggs Nissan is one of the leading Nissan Dealerships in Manhattan, Kansas and they are proud to announce that right now Nissan is holding a "Innovate the Heisman Pose" contest. The contest challenges college football fans to imitate the symbol of college football's greatest honor and take a photo of themselves. The contest was launched on Nissan's U.S. Facebook fan page and asks fans to submit photos of themselves doing the Heisman pose in funny or creative ways.
The winner of the contest will receive an all-expense paid trip for two to the Allstate BCS Championship Game. Three runner-ups will receive a trip for two to the Tostitos Fiesta Bowl, Allstate Sugar Bowl, or the Discover Orange Bowl.
Desmond Howard is the 1991 Heisman Trophy winner and is a judge and participant in the contest. Howard is credited for starting the Heisman trophy pose celebration back in 1991 and is surprised that people continue to use the celebration today. Nissan is giving people the opportunity to make their poses and earn a great trip on top of that.
People that are interested in participating in the contest should visit Nissan's Facebook page. The contest is open from November 21, 2011 until Wednesday, December 14th. This is the sixth year that Nissan has been a sponsor of the Heisman Trophy and the Bowl Championship Series.
Briggs Nissan is proud to be a part of the Nissan family and encourages people to enter the Heisman Trophy pose contest. Briggs Nissan has a great selection of Nissan cars in Manhattan, Kansas and used cars in Manhattan as well. People who are looking for a new car in Manhattan, KS should stop in at Briggs Nissan today.
###