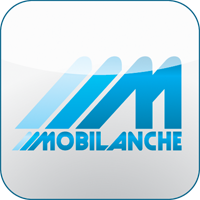 A decade ago, every business needed a Website. Today, every business needs a mobile app. Mobilanche is the solution.
Raleigh, NC (PRWEB) December 01, 2011
OnlineFusion, Inc. (http://www.onlinefusion.com), a developer of electronic commerce, mobile and social network integration technology, today announced the launch of Mobilanche (http://www.mobilanche.com), a first-of-its-kind development platform for mobile device applications. Mobilanche enables individuals and organizations to create and bring to market their own mobile-ready apps with unprecedented speed, ease and affordability.
With Mobilanche, anyone can create and deliver customized apps to the mobile market. No programming is required at any point in the process, so users do not need to be IT experts in order to utilize Mobilanche to their full advantage. That being said, Mobilanche is an ideal solution for Web developers that are seeking a fast and efficient means of extending the reach of their respective businesses from the Internet into the mobile market.
"Mobilanche truly revolutionizes the process of developing feature-rich apps for mobile devices," said Matthew Beekman, President of OnlineFusion. "Our Mobilanche application design platform represents the most cost-effective and user-friendly solution for creating mobile apps that make use of a combination of HTML5 interfaces and existing phone features, such as interacting with the camera and GPS capabilities. This new set of easy to use tools allows our clients to accelerate the time-to-market for their mobile solutions."
How Does Mobilanche Work?
Mobilanche eliminates the technical and administrative overhead associated with developing an app and publishing it to the Android Market or Apple App Store, and allows users to remain focused on their core businesses. The Mobilanche developers and graphics teams do all of the heavy lifting on behalf of clients, while saving them significant time and money in the process.
A talented and experienced team of Mobilanche programmers will create a highly professional and engaging mobile app based on the content that is provided via Mobilanche's fast and easy online set-up process. Once the app has been completed, Mobilanche will ensure that it complies with the appropriate platform standards, submit it for approval and subsequently publish it to the Android Market, Apple App Store or both on each client's behalf. If clients seek to sell their apps and generate new revenue streams for their businesses, OnlineFusion will also assist them in establishing the developer accounts with Android and Apple, which are required to do so.
Mobilanche Reseller and Partnership Programs
In addition, Mobilanche is offering a reseller program. Those interested in reselling Mobilanche have the ability to establish an account at the Mobilanche.com Website and will subsequently be provided with a short, unique URL link, which can be posted across the Internet. For every application sold through such a URL, the reseller will receive a commission.
Further, Mobilanche will also be offered as a complete white label reseller solution through which the Mobilanche platform can be re-branded specific to its clients' businesses and offered directly to their customers as a seamless extension of their existing services.
Summary of Mobilanche Services

Clients are provided with their own app, containing customizable menus and add-ons.
Clients receive assistance in publishing their app to the Android Market and
Apple App Store.

Clients receive assistance with establishing the Android and Apple developer accounts required to sell their app via the Android Market and Apple App Store (if applicable).
Clients can send push notifications to their customers.
Clients can promote their app via social network integration tools.
Clients can access reporting and analytics, such as the number of downloads of their app.
Clients receive free technical support.
"Our groundbreaking Mobilanche technology is just the first of several innovative products that will be deployed by OnlineFusion in the coming months," Beekman added.
About OnlineFusion, Inc.
OnlineFusion (http://www.onlinefusion.com) is a developer of electronic commerce, mobile and social network integration technology. In addition to its Mobilanche application development platform (http://www.mobilanche.com), OnlineFusion's electronic commerce solution provides convenient and user-friendly tools for selling merchandise online, processing secure payments by credit card, integrating with and promoting through social media destinations, and accessing detailed reporting and customer data.
###