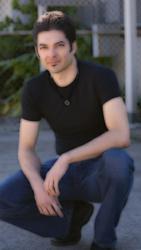 Five Secret Strategies For Attracting Women: Surefire Techniques Revealed in Dating Expert's New Report
San Mateo, CA (PRWEB) December 06, 2011
Men think. Women feel. Now, of course, it's not that simplistic. Some of the most emotional, artists in the world are men and some of the planet's most brilliant minds are women. But on a day-to-day basis, men and women tend to react to the world a bit differently. Understanding this will unlock the key to how to attract women, Carlos Xuma says in a recent report.
Listen to any argument between a man and woman, Xuma says. Nine times out of ten, the man will use phrases such as "I think …" and the woman will say, "I feel …"
In a new report, Xuma reveals five key strategies in attracting women.
Here's the first tip Xuma shares in his report: demand the woman's attention.
"Now I don't mean doing this in an arrogant, jerk way," Xuma says. "What I mean is that men need to learn to approach a woman in a take-charge, alpha male way that shows that they are confident and direct.
"This involves the man locking eyes with her and oozing confidence through his body language, actions, and the words he chooses," Xuma says in his strategic report on how to get a girlfriend. "A lot of guys make the mistake of trying to make inroads with a woman first by being her friend.
That is wimpy. Men need to command a woman's attention from the very first interaction."
Speaking of wimpy, Xuma addresses that in another strategy in his new report: turning off the desperate light.
"Women can spot a man who is needy and desperate from a block away. If a man isn't as confident as he would like to be, he needs to learn how 'fake it till he makes it,'" Xuma says. "That is the key on how to attract a women. Men need to watch how other men who are successful with women act and emulate their behavior. Adopt their attitude and posture. If men do this enough, it will eventually become second nature. It's about developing an attitude of nonchalance – that nothing is a big deal and that the man could care less one way or the other."
Xuma has spent years teaching hundreds of men flirting tips for guys and has been a dating expert and attraction adviser for more than 10 years. He has appeared on ABC and CBS television, as well as Playboy radio. He's the author of The Bad Boy Formula, Secrets of the Alpha Male, the Girlfriend Training Program, and numerous other books and articles. He has also been recognized for his work sharing dating advice for guys and helps them learn strategies for attracting women.
For more information, visit Carlos Xuma's website at http://www.carlosxuma.com
# # #