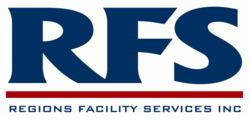 "The new website provides an effective channel to communicate with our current and prospective clients across the country."
Brooksville, FL (PRWEB) December 01, 2011
Regions Facility Services (RFS), a full service construction company specializing in retail and restaurant construction, announced today the launch of their redesigned Website. The website is located at http://www.regionsfacilityservices.com and is part of a larger national marketing initiative. The new website focuses on RFS's ability to provide facilities management services nationwide – demonstrated by an extensive portfolio of projects and case studies. The projects featured on the website include work performed for many of the country's largest restaurant and retail chains.
The website was constructed leveraging the latest Microsoft .NET and SQL technologies. Unique features of the site include the implementation of content management software, which allows nontechnical staff the ability to make edits to the site, and the inclusion of RSS syndication feeds that distribute RFS's latest news and announcements.
"Over the last year we have put a lot of effort into defining our brand and improving our marketing communications," said Ron Wilhite, Chief Executive Officer of Regions Facility Services. "The new website provides an effective channel to communicate with our current and prospective clients across the country."
About Regions Facility Services
Regions Facility Services is a full service facility management company specializing in retail and restaurant construction. RFS works under a methodology that incorporates scheduled maintenance within its project based construction philosophy – ensuring that its clients maintain the highest quality facilities, while limiting exposure to potential maintenance issues with large cost exposure. RFS currently provides nationwide services to familiar brands such as Longhorn Steakhouse, Planet Hollywood, Ruth's Chris Steakhouse, and many others.
###