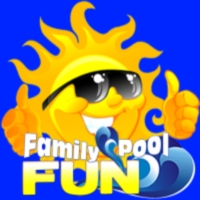 Other things may change us, but we start and end with the family.
(PRWEB) December 01, 2011
Only two weeks remain for contestants to submit their writing samples for a chance to win free Christmas gifts for family and friends. Submit a piece of fiction, such as a poem, a short story, a limerick, a haiku, or just a short piece of writing explaining why winning would be exceptional.
Choose which product to win by the topic of the piece. Win either a 20n1 Inferno Multi Game Table or Air Hockey Table.
In addition to writing an outstanding piece, contestants must also be a resident of the lower 48 United States., be at least 13 years of age, and be a Facebook fan or Twitter follower at the time that the winner is announced.
The deadline is just two weeks away, so hurry up and submit entries as soon as possible! We can't wait to see what all the entries.
To read full contest details visit click here
Important information for Contestants:
Submissions must be no more than 500 words

General Rules:

Articles must be submitted through e-mail at media@bwincorporated.com
Submissions can either be typed into the e-mail or attached as a Word document
Subject must include the name of the topic and the word "contest"
Shipping information must be included at the bottom of the e-mail submission
Ideas to Help You Get Started:

Feel free to have fun and get creative with writing
Structure stories around what a new game room would mean for the family
Write about an average day with family, game room or basement
Think of a fun memory of playing games with the family or friends
Brag about being a superstar at air hockey/ ping pong/ shooting hoops
###