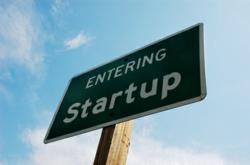 "VCs told us that knowing how to hire is a major stumbling block," McIntyre said. "Too often, founders rely on informal networks and familiarity with candidates rather an aptness to the specific challenge."
South Glastonbury, CT (PRWEB) December 01, 2011
Executive recruiting firm The Executive Search Group, LLC today released results from a surprising new recruitment strategy study that reveals how some startups succeed -- and so many others fail. The full results are available in a free 10-page report, "Venture Capital Insiders Reveal Your Startup's Fatal Flaw," at http://bit.ly/VCreport .
"In this survey, we spoke to VCs that manage a median of 60 companies and averaged $3 billion-plus in closed transactions," said Tim McIntyre, CEO of The Executive Search Group. "More than 70 percent are primarily involved in technology startups."
"Once we had the raw data, we went to the phones and directly interviewed key respondents to add insight and perspective to the numbers."
Top findings in this new report from The Executive Search Group:

The fundamental job of the CEO is misunderstood, at the risk of the enterprise
Timing talent acquisition is crucial. Wait too long and the costs are enormous.
Drawing talent exclusively from personal connections can backfire.
The ability of a founder to self-assess is paramount.
In the survey, a broad majority of respondents cited "poor CEO performance" as a source of failure. Nearly half said that personal relationships were an executive recruiting "problem" rather than a solution.
Commonly, respondents said, the skill set necessary to find and retain talent simply doesn't exist among the kinds of folks who start companies – the founders. "VCs told us that knowing how to hire is a major stumbling block," McIntyre said. "Too often, founders rely on informal networks and familiarity with candidates rather an aptness to the specific challenge."
In the words of one respondent: "When you find a young company that is going well, if the founder is a natural and can learn on the go, that's fantastic. And many times it works out. But most of the time that's not the case for technology companies. Most of the time, the guy in the CEO chair is not the right guy for a variety of reasons. The earlier you make the change, the better."
The results of this important executive recruiting study can be downloaded for free at http://bit.ly/VCreport. In addition, extra insights and materials gathered by the survey team can be found at The Executive Search Group's executive recruiting blog, at http://www.theexecutivesearchgroup.com/executiverecruiting/blog/.
About The Executive Search Group LLC
Since 1988, The Executive Search Group has helped branded clients such as Apple, Bank of America, Dow Jones, Foxnews.com, GE, IBM, Johnson & Johnson, as well as many startup firms, establish and build their own best-practice talent acquisition model.
We are the only retained search firm to combine the Hire with CertaintySM guarantee, the option to start with contingency search services, a consistent methodology developed over 25 years, numerous executive recruiting case studies, and direct access to the search firm principal, CEO Tim McIntyre.
Learn more at TheExecutiveSearchGroup.com or call 860-652-8000.
###