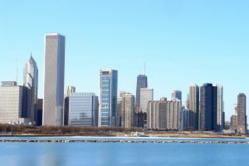 Chicago, Illinois (PRWEB) December 01, 2011
Millions of women each year are faced with an unwanted pregnancy. Many of those individuals turn to abortion clinics in Chicago for information on their available options and how an abortion will impact their lives.
To insure that women have the resources to make informed decisions, AbortionClinicsInChicago.com provides a comprehensive directory of clinics and library of abortion articles.
"The abortion clinics in Chicago directory is a safe, non-judgmental place to find abortion clinics in Chicago and information you need to know about abortion," said Sharon Hunter, owner of the website.
Visitors to the site will find an extensive listing of abortion clinics in Chicago and the surrounding area, enabling them to find the facility closest to them. Listings are complete with the clinic's address and phone number.
The site offers a wealth of informational articles on all aspects of abortion, from typical methods used and abortion cases in the news to abortion laws.
The decision to have an abortion is a deeply personal choice and can be made for a variety of reasons. Abortion Clinics in Chicago presents the facts about abortion, allowing women to make their own choice based on a solution that best meets their individual needs. The site is dedicated to providing the resources women need in a safe atmosphere that makes no moral, religious or philosophical judgments.
Women choose abortion for a variety of reasons. They may have health issues that would put their health or life at risk. Some individuals aren't mentally, emotionally, or financially capable of caring for a child. An abortion may also be a solution for a pregnant teen.
Women considering an abortion should be aware that the procedure is best accomplished as early in the pregnancy as possible. An abortion can be done by taking a pill during the first few weeks of pregnancy, but a surgical solution is typically employed for pregnancies after that.
Abortion Clinics in Chicago is a one-stop resource for those seeking information on abortion and abortion clinics. The site maintains a comprehensive directory of clinics and library of abortion articles that explains and informs the process, allowing women to make informed decisions about a procedure that can have a far reaching and life changing effect on their lives.
Hunter can be reached via email with the convenient form on the website. For more information, visit the website at http://www.abortionclinicsinchicago.com.
###