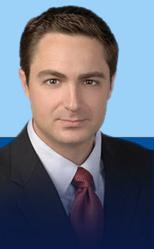 Whether your injuries are from an automobile accident in Atlanta, or a slip and fall or work-related injury, we can help.
Atlanta, GA (PRWEB) December 01, 2011
Evan Kaine, an Atlanta auto accident attorney with Kaine Law, has resolved a case involving a minor girl in the amount of $500,000.00. The young lady was injured while riding as a passenger on an all-terrain vehicle (ATV) when it struck a tree located on her friend's property. The lawsuit was filed in Fulton County, Georgia (case #10EV010530J, State Court of Fulton County, Georgia) on behalf of the minor and her parents against both the driver of the ATV and the owners of the property where the accident occurred. The plaintiff sustained serious facial injuries which required corrective plastic surgery and rehabilitation. Initially, all parties denied any wrongdoing, but after many months of litigation, the defendant ATV driver who caused the accident admitted that he accidentally struck the tree head-on and was likely driving too fast for the icy conditions.
The settlement was reached prior to trial and all parties agreed to the terms. When asked for comment, Mr. Kaine stated, "My clients are very pleased with the results that we were able to achieve. It was a long and hard-fought road but this young girl and her family can now move on with their lives."
About the Firm
As the founder of Kaine Law, Evan L. Kaine focuses his practice on personal injury cases, specifically automobile and other motor vehicle accidents. He is a recognized educator in the legal community by his contributions as a regular speaker at continuing legal education seminars. Mr. Kaine has been recognized by his peers with an AV Peer Review rating, is a Super Lawyers' Rising Star and is active in both the State Bar of Georgia and Georgia Trial Lawyers Association. Evan Kaine is also a part-time instructor at Georgia State University.
Serving clients from Atlanta, Georgia, Kaine Law is dedicated to providing legal services in the following practice areas:

Motorcycle Accidents
Personal Injury
Pedestrian Accidents
Founded in 2004, the legal team at Kaine Law has more than 15 years of combined experience. For more information about the firm, please visit their website or call 1-877-884-8579.
###