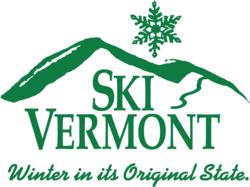 (PRWEB) December 01, 2011
Ski Vermont will offer an unprecedented $29 package for first time skiers and snowboarders at several resorts across Vermont for the first time this year. The lessons will be available non-holiday for the entire month of January, and based on availability. Registration for the $29 packages will be available at SkiVermont.com beginning Friday, December 16, 2011.
Additionally, various lesson options and specialized clinics offer enhancements in skiing and riding for all ability levels and learning styles. Here's more info on learning and advancing in Vermont: http://www.skivermont.com/about-us/press-room/media-newsletter/id/301
Ski Vermont Fifth Grade Passport Gives Kids a Season of Skiing and Riding
Ski Vermont believes that winter in Vermont is a way of life, an opportunity to get outdoors, to be healthy and active, and to share amazing experiences with friends and family. The Fifth Grade Passport is a program that lets Fifth graders ski and ride for free, and fall in love with the experience of sliding on snow, now in its 12th year of enriching families' winters. For more information, visit http://www.skivermont.com/love-winter/news-notes/fifth-graders-ski-free.
###