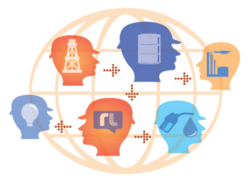 Let's build this refining community now!
New Orleans, LA (PRWEB) December 06, 2011
Challenged with talent deficit and knowledge retention concerns, Oil Refiners need not waste energy scouring dozens of online sites in order to remain relevant. With mainstream social media offering diluted means of connecting Downstream Oil and Gas professionals, RefinerLink (RL) proves to be a powerful solution that confronts a distress in the oil industry.
RefinerLink simplifies and enhances Oil Refining professional networking due to one simple fact – it is created and operated by those in the business. RefinerLink.com offers a unified place where oil industry professionals can manage networks and information without all of the clutter and frustration of existing online platforms.
The site guarantees the ability to attract and produce active engagement of top industry talent - ensuring long term usefulness to users and companies. RL touts features of discussion forums, news updates, talent management tools, networking platforms, and many more items that will make this the go-to site. The true genius of the RL has still yet to be revealed, and the company expects this to be the distinguishing factor that makes RefinerLink unique and truly value added to its users.
It's no secret that the industry will continue to drudge through a talent crunch for decades to come – it's astounding that no one has considered addressing it on a global scale. RefinerLink.com has stepped up to the challenge and promises to deliver.
About RefinerLink:
Headquartered in New Orleans, RefinerLink was created for refinery professionals to connect in meaningful ways. The founders created RL to pull together the Downstream community in ways that can accelerate growth and improvement in the overall industry. From sharing general experiences, to providing professional and personal guidance, RefinerLink allows Refiners from around the world to engage.
For more information on RefinerLink, visit: http://www.RefinerLink.com
###