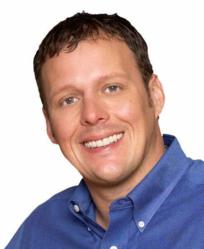 The Woodlands, TX (PRWEB) December 07, 2011
Paul Cote has been a resident of Montgomery County for over 20 years. In 2010, he began serving as Director for Montgomery County Municipal Utility District #89. He was appointed by Montgomery County Commissioner's Court as Director to the local Emergency Services District #8 in 1998. He served as Director for eight years. Paul has also volunteered with the Montgomery County Fair Association for over 10 years. In addition, he has served the public as a Professional Firefighter for the City of Conroe since 1990. Before becoming a resident of Montgomery County, Paul was an active member of his community.
For the past six years, Paul has worked as a Residential and Commercial Realtor, where he has become an advocate for preventing home foreclosures while promoting short sales. Paul has also worked in a number of positions for Continental Airlines since 1995, from a front-line Customer Service Agent to a leadership position within the Continental Safety Department. Paul is a graduate of the Lone Star College system with a degree in Business Management. He also holds certifications as a Firefighter, Emergency Medical Technician, Real Estate Agent, and a Flight Instructor.
Paul understands the daily struggles and seemingly overwhelming challenges that the people of
Montgomery County are up against in these difficult times, because he is truly one of them. Paul relates to the issues faced by those working in the public, private, and small business sectors. He also has a unique perspective for those he wishes to serve in Precinct 3.
Paul's many years of firsthand experience with county emergencies will serve his constituency well as he works to ready Montgomery County to respond to any and all events, from minor disruptions to large scale catastrophes. Many years of front line labor combined with his commitment to serve in various leadership roles makes Paul the most experienced and multi-dimensional candidate for the position of County Commissioner. "It's hard work to build the right plan, to be successful you must then plan to work," Paul says. He looks forward to taking Montgomery County into the future, and leading it to become one of the safest and most prosperous areas to live and do business in.
The Republican Primary Election begins on February 21, 2012 and ends March 6, 2012. To learn more about Paul Cote's campaign website is at http://www.Vote4Cote.com. He can also be found on Facebook at Vote4Cote.
###