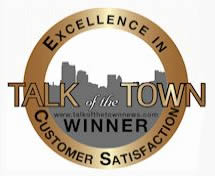 Las Vegas, NV (PRWEB) December 01, 2011
It's official - Let's Fly Cheaper has been declared the "2011 Talk of the Town" according to their latest notable award, recently presented by Celebration Media [CMUS]. The Talk of the Town Awards are held annually in recognition of businesses and individuals (in over 20 industries) demonstrating exceptional service, quality and value – as determined by their actual customers.
How did Let's Fly Cheaper come out on top?
By sticking to a proven formula: real, human interaction. Each reservation at LetsFlyCheaper.com is handled by a trained travel specialist: a person, not a machine.
This allows business and first class travelers to leverage an extensive professional network to custom-craft domestic and international itineraries that work. This network also helps the company consistently achieve the lowest fares we've seen anywhere. Finding cheap business class flights is not an easy task and that's were Lets Fly Cheaper steps in.
Customers can expect savings of 30 to 70% over standard fares on every trip booked with Let's Fly Cheaper. A-rated by the Better Business Bureau and in their 4th year of operation as of this writing, their staff offer friendly, knowledgeable and fully-customizable travel services with the convenience and speed today's first-class travelers expect.

Specialized in individual and departmental business travel
Unique upgrades, totally flexible itineraries and custom-fit flight arrangements
Consistent, significant savings and superior customer service
Based out of Las Vegas, NV, Letsflycheaper.com uses its reach to connect directly with airlines and consolidators, and offers business class travelers access to flights and connections that cannot be booked elsewhere.
The "2011 Talk of the Town Award" recently presented to Let's Fly Cheaper is strong testament to excellent operations, because Celebration Media is a renowned consultancy firm with an established presence in business analysis and customer service development.
To learn more about http://www.LetsFlyCheaper.com, their reception of Celebration Media [CMUS]'s "2011 Talk of the Town" award, or to schedule an interview with Ramon van Meer, please call (800) 240-4366 from 8am to 6pm (PST) or write to vanmeer(at)letsflycheaper(dot)com.
###