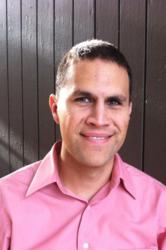 Personal growth comes in many different forms...I see client growth not by rehashing the past, but by focusing on one's future.
Dallas, Texas (PRWEB) December 06, 2011
Michael J. Salas, Licensed Professional Counselor and Licensed Chemical Dependency Counselor, announces the opening of Vantage Point Counseling Services in Uptown Dallas.
Salas focuses on counseling for those who suffer from stress, professional burn out, depression and relationship problems. He also provides substance abuse evaluations, substance abuse counseling, and compulsive gambling assessment and counseling. Salas has years of experience counseling individuals and couples who are dealing with a variety of life situations, including stress, anxiety, depression, or problems with substance abuse or addiction.
According to Salas, people often have preconceived notions about counseling but are surprised to learn counseling is far less intimidating than anticipated. Following their counseling program most clients say they truly enjoyed the experience because of the improvement in their self-esteem and in how they feel both mentally and physically.
"Personal growth comes in many different forms," Salas said. "For me, I see client growth not by rehashing the past, but by focusing on one's future."
He said client comfort is a key factor in Vantage Point's approach. "Clients see growth when they are relaxed and can gain perspective on their life situations," Salas said.
Vantage Point Counseling Services works with clients through even the most difficult situations. Clients who have been charged for driving under the influence of alcohol or while intoxicated (DUI or DWI charges) are often required to have an evaluation completed by a professional, which is a service provided by Vantage Point. Referrals for appropriate treatment settings are then made as needed.
Salas has extensive experience and training in providing quality substance abuse evaluations and writing quality evaluation reports to reflect the current needs of each individual. People are not classified in a box when these recommendations are written, he explains.
Addictive behavior is another area in which Salas has extensive experience and training in helping people. Treatment of alcohol and drug related problems, and pathological gambling are primary addictive behaviors treated at Vantage Point.
"Many people who request help for these issues are experiencing an extremely vulnerable time in their life," Salas said. "I may push them, but very gently to better understand their addictive behavior. Clients learn ways to better control their impulses by learning how to slow down their thinking, enjoy relaxation, and look internally rather than externally for boosts in their self-esteem. This allows clients to enjoy establishing new hobbies, improving their relationships, and achieving their career goals."
Vantage Point provides a welcoming and safe atmosphere for gay and lesbian clients, who often turn for help with feelings of insecurity, isolation and fear or for relationship issues. "Many times gay or lesbian individuals benefit from the help of someone who is nonjudgmental and can serve as their sounding board and advocate."
Family relationships are also a primary focus of counseling at Vantage Point. Salas has helped many parents handle the challenging years of raising adolescents by helping both parents and teenagers create more win-win situations with fewer power struggles.
According to Salas, creating boundaries for an adolescent is a tough task to accomplish in our fast-paced lives of living in a culture now dominated by social media. Counseling services can help parents know when they need to react and when to compromise. It can also help adolescents learn better ways to communicate their needs when they feel misunderstood.
Vantage Point clients often begin to feel physically better, too. According to Salas, more and more research shows physical health is linked to mental health. When we are stressed or feeling down, we have increased physical pain, bowel problems and headaches. While we learn to better handle our stress and sadness, many physical symptoms often lessen and sometimes even disappear.
Vantage Point Counseling Services is a counseling agency owned and operated by Michael J. Salas. Salas is a trained and licensed professional counselor who works alongside individuals, couples and families in the Uptown, Highland Park, University Park and Lakewood areas of Dallas. He specializes in helping clients overcome anxiety, depression, relationship problems, alcohol and drug abuse issues, and compulsive gambling problems. For more information or to schedule an appointment, contact Michael J. Salas directly at Vantage Point.
###