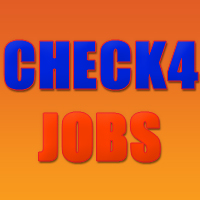 (PRWEB) December 01, 2011
In a recent report commissioned by Job Board Doctor, Jeff Dickey-Chasins, Check4Jobs discover the current state of the global jobs board market and future trends likely to shape it over the next 12 months.
Check4Jobs keep a close eye on recruitment trends to ensure their services and new products remain innovative and relevant.
Key findings of the survey revealed the importance of new technology on browsing habits with a third of respondents saying they already have a mobile-friendly site with another third planning on introducing such a site in the coming year.
No surprise that social media is also a factor most job boards are taking seriously. Nearly 60% of the respondents are planning to add new social media features in the next 12 months. With the launch of Google+ last month this is only set to accelerate.
Job aggregators use is also gaining in popularity amongst jobs boards with a 14% increase in the last 12 months. Two-thirds of jobs boards now use an aggregator for either providing additional jobs, or advertising their own. This is confirmed by Check4Jobs who now lists 450,000 live vacancies from the UK alone.
Interesting too is the focus that jobs boards have and the way they divide the market. General (multiple locations/industries) jobs boards such as UK Staff Search account for 22.8% of the market. Niche (specific profession) boards make up by far the largest group with 56.4% and specific location sites such as London4Jobs make up 12.8% of the market.
The fastest growing threats perceived by jobs boards are LinkedIn and price erosion. LinkedIn offers members the chance to view the network of others and gain recommendations about the suitability of candidates. This is obviously limited by your own and connected professional networks and the receptivity of these people to new employment opportunities. The fear of price erosion grew by 11% and is probably a sign of the maturing market. Newer companies challenge the authority of established ones with sites such as CVbrowser offering full access to a large candidate database with free job posting for £49 a month.
Overall an impressive 88% of respondents are optimistic about opportunities for their job boards for the coming 12 months, with 42.7% saying they were 'very optimistic'. Good news for the industry as they ride out recession like conditions and look for new opportunities to develop.
The survey conducted by Job Board Doctor is an annual report which included responses from 153 jobs boards gathered during October 2011.
###