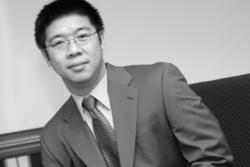 With proper guidance, however, certification can be fairly quick and easy, says Mr. Siri
Towson, MD (PRWEB) December 01, 2011
Michael W. Siri, a Senior Associate with Bowie & Jensen, a leading Maryland business law firm says a number of companies in Maryland may meet the eligibility standards for Maryland's Minority Business Enterprise Program but have not been certified to participate.
"Reasons vary from lack of time in organizing the documentation to uncertainty over whether they actually meet the requirements," Mr. Siri says. "With proper guidance, however, certification can be fairly quick and easy."
The certification process for Maryland's Minority Business Enterprise (MBE) Program involves a four-step process and typically takes several months to complete. The four steps are:
1. Application
2. Investigation
3. Determination
4. Certification
Application
Potential MBE candidates must submit a completed application and provide supporting documentation. The application seeks general information, including the basic business profile of the applicant, information related to the ownership and control of the business, and previous projects handled by the business. Additional documentation to be submitted includes personal financial statements, tax returns, documentation related to ownership interest, relevant licenses and other certifications. The documentation that must be provided also varies according to the structure and nature of the business entity. For example, a corporation or limited liability company must submit their charters, whereas a partnership or joint venture must submit a partnership or joint venture agreement.
Investigation
After the state Office of Minority Business Enterprise ("OMBE") reviews the documentation submitted by the potential MBE, visits will be conducted at the office of the business and may also be conducted at the job site. The visits will be scheduled at a mutually agreeable time and date and information gathered from the visits will be used in the investigative report by the OMBE.
Determination
After a review of the application and the completion of the certification process, the state MBE Advisory Committee reviews the material and makes a determination.
Certification
Upon its approval of a business into the MBE Program, the MBE Advisory Committee will issue a certification letter. Additionally, upon certification, the newly minted MBE business will be listed online in the MBE directory at http://www.mdot.maryland.gov/MBE_Program/Index.html.
For even wider access to minority business programs, the application process for the federal Disadvantaged Business Enterprise Program can be done at the same time as the Maryland MBE application.
For more information please contact Michael W. Siri at 410-583-2400 or Siri@bowie-jensen.com.
About Bowie & Jensen
Bowie & Jensen is a Maryland-based law firm with attorneys representing clients around the world. Bowie & Jensen focuses on Business Litigation, Business Transactions, Construction Law, Entertainment Law, Employment Law, Estates & Trusts, Intellectual Property, Real Estate and Tax Law. For more information on Bowie & Jensen, please visit http://www.bowie-jensen.com.
###