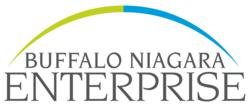 "Buffalo is replete with academic and economic engines that drive growth in the life sciences industry."
Buffalo, NY (PRWEB) December 02, 2011
Buffalo Niagara Enterprise (BNE) will be premiering a business attraction video focusing on the Life Sciences industry. The new video is part of the business development organization's "A Million Reasons to Expand Your Business to Buffalo Niagara" marketing campaign.
The video features an interview with Dr. Yakov Kogan, Chief Executive Officer of Cleveland BioLabs, a drug development company located on the Buffalo Niagara Medical Campus (BNMC). Kogan discusses what inspired the company to build its $6.2 million headquarters and R&D facility in the Buffalo Niagara region.
Kogan lauds, in particular, the unique resources offered by the BNMC, noting they were a key influencer in the company's decision to choose Buffalo as its relocation destination. The 120-acre BNMC, which has been steadily growing and expanding over the past decade, is home to more than 40 public and private companies. One of the campus' anchors is Roswell Park, the nation's first comprehensive cancer center. Cleveland BioLabs works closely with Roswell Park as well as other academic and industrial partners, which are all located just minutes away on the medical campus.
Tom Kucharski, BNE's President and CEO, says the BNMC is just one of a host of attractive benefits the Buffalo Niagara region offers to life science companies.
"Buffalo is replete with academic and economic engines that drive growth in the life sciences industry," Kucharski said. "These include our strategic location on the American-Canadian border, our logistics offerings, the availability of a large research population, strong university-industry partnerships, economic development incentives."
The video was produced by First+Main Media and sponsored by National Grid.
View video: http://www.youtube.com/buffaloniagara
Buffalo Niagara Enterprise, a private, non-profit, marketing, business and economic development organization, is the point of contact for business attraction and investment in the eight counties of the Buffalo Niagara region. Working with local economic development groups, real estate & development professionals, governmental agencies, utilities and private sector business leaders, BNE assists businesses seeking to re-locate or expand in our region with access to the various incentives, financing, site selection and other services relevant to their project. For information on doing business in Buffalo Niagara, visit http://www.buffaloniagara.org.
###