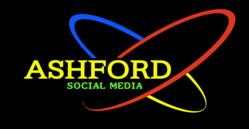 The ability to deal with people is as purchasable a commodity as sugar or coffee and I will pay more for that ability than for any other under the sun. – John D. Rockfeller
(PRWEB) December 02, 2011
Ashford Social Media, the new networking giant for the common era, is an all encompassing public relations firm, that serves over 10,000 members, with numbers escalating each day. For what some consider, to be the next Facebook, Ashford provides custom and personalized media management, giving clients a strong platform for creating business connections, expressing passion and professional networking.
Nesting companies, such as Ashford Publishing and Ashford Talk Radio, only peaks this company to heights, unimaginable to some. With modern day technology, formal conventions have been taken to another realm, where professionals that share the same concern, "Success", can now assemble over the world wide web.
This social networking site offers a wide variety of services and products; bringing clients the exposure needed to promote themselves, their views and their businesses. Ashford Social provides products and services that include, Laser Engraved Plaques of Accomplishments, Member Calendars showcasing their outstanding achievements, and Advertising Opportunities for marketing purposes. The firm has also set into motion 24-7Press, a distribution service, that circulates press releases with affiliate publishers such as Google, MSN, Yahoo, and numerous other outlets, gaining maximum online exposure. Along with Worldwide Press Releases, Web Development and Quality Video Production for both personal and business needs, Ashford Media also makes available to clients the option to conduct their own radio shows. Ashford Talk Radio hosts and streams thousands of shows monthly, featuring some of the most astounding career professionals around the world. All shows are archived on AshfordRadio.com and Blog Talk Radio, which was once used by the President himself, while campaigning during elections.
In early 2012, the company plans on going public, and also will offer free memberships to all those that sign up. Perks would also include, invite a friend, friend finder, live chatting, posting videos, blogging, and of course the "Game Zone", which now holds over four thousand games, available to all members on AshfordSocial.com. To learn more about the networking wave, or to simply join, visit AshfordSocialMedia.com or AshfordSocial.com.
# # #