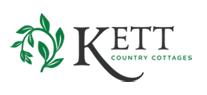 Potential visitors can find some great deals if they book a country cottage at the last minute
Norfolk, UK (PRWEB) December 02, 2011
Cottages are extremely popular at this time of year and many people book as early as January for their cottage for the following Christmas or New Year period. It's often a very cost effective way to book in advance. However, potential visitors can also receive some great deals if they book a country cottage at the last minute.
With this in mind, Kett Country Cottages has provided a number of special rates which are applicable to cottages of various sizes in Norfolk to entice any undecided holiday makers. Below are a few of the top discounted rates that Kett will be offering for the Christmas and New Year's period.
Sweetpea Cottage (Mundesley)
A picturesque property is a traditional flint cottage which has recently been completely renovated. The cottage sleeps 5 people, allowing visitors to the cottage to have plenty of space for the family Christmas holiday, which the cottage would make a lovely location for since it includes games to play for the whole family.
The weekly rate over the Christmas period has been reduced by £100 to £500. This is an extremely good deal especially over Christmas.
Malthouse Court 3 (Thornham)
A larger cottage, which sleeps 6 people, it is a conversion of a former barn, offering a very spacious area to have a Christmas holiday with the family, or a group of friends. If it gets cold, visitors can enjoy the lovely fireplace in the sitting room, spending an evening relaxing by a roaring fire in the middle of the country.
The weekly rate over the whole winter period has been dropped so that it starts from just £390 per week.
Field View (Sedgeford)
A very large first floor apartment, this property sleeps 8 people, and offers unparalleled views to the occupants. It's ideally located for those visitors who enjoy walking through the countryside while on a holiday in Norfolk, as a footpath will lead you into Heacham.
The weekly rate for the winter period has been reduced by 20% so that the weekly rate over this time starts from £510.
###