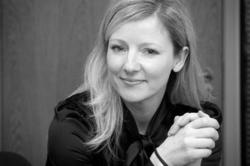 Sean King, Seven CEO, said: "Rachael brings 17 years' experience of building Haymarket's B2B brands like Campaign, Marketing, PR Week and Brand Republic. She is going to be a huge asset for Seven as we look to grow our business in the UK and globally."
London (PRWEB UK) 1 December 2011
Stilwell will be responsible for growing Seven's existing B2B portfolio as well as spearheading the company's ambitious UK and international growth strategy.
Sean King, Seven CEO, said: "Rachael brings 17 years' experience of building Haymarket's B2B brands like Campaign, Marketing, PR Week and Brand Republic. She is going to be a huge asset for Seven as we look to grow our business in the UK and globally."
"The B2B market is a major opportunity for us and we have been looking for the right person to lead our growth in this sector for some time, so I am incredibly excited about Rachael coming on board. Her extensive knowledge and expertise in building up cross-platform brands is something all of our clients are looking for," he added.
Stilwell said: "I am delighted to be joining Seven at such an exciting time in its development. Their content innovation is inspiring and their ambition for success is infectious. I can't wait to be part of this award-winning team."
Rachael will join Seven in the new year.
The agency recently scooped three prestigious awards at the APA Awards. They were for Best Consumer Retail Magazine for Sainsbury's Magazine, Best Integrated Solution for Sainsbury's Little Ones for the second year running and Best Consumer Publication (non-retail) for Barometer (Savills) by Blue Door media, a subsidiary of Seven. Seven was also highly commended with three digital projects. The awards were for its Project magazine iPad app, Sainsbury's Little Ones and the Guardian/Christian Aid Poverty Over campaign.
–ends–
Notes to editors
About Seven
Seven is an award-winning content marketing agency. We are experts in creating intelligent, relevant and effective content across multiple channels, including magazines websites, social media, interactive ezines, video, iPhone and iPad apps.
Clients of Seven include Sainsbury's, CIMA, English Heritage, Grant Thornton, Guardian Media Group, Lloyds Banking Group, Aviva and Defra.
For further information: http://www.seven.co.uk or contact Shareena Ali, PR, Shareena.ali(at)seven(dot)co(dot)uk 020 7775 5549.
Contact at Seven:
Shareena Ali
PR
Seven
3-7 Herbal Hill
London
EC1R 5EJ
Tel: 020 7775 5549
###