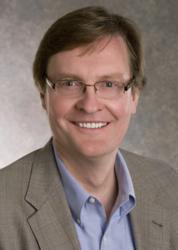 Buffalo, NY (PRWEB) December 01, 2011
Synacor, the Entertainment Everywhere Platform powering next-gen portals and TV Everywhere (TVE) services, today announced its Senior Vice President of Strategy and Business Affairs, Theodore May, will be addressing the ScreenPlays Media Innovations Summit in Santa Clara, Calif., at 11:30 a.m. on Friday, December 2, at the Santa Clara Convention Center.
The conference, which focuses on examining the future of television and convergent media, expects to draw 400-500 service providers, programmers, broadcasters, ad agencies and content producers. May's session, "The Cloud-Enhanced Convergence Engine Room," will discuss the seamless integration of cloud, and its importance in the adoption of TV Everywhere. Main points include

How current TV Everywhere platforms are a precursor for an all IP-based video world where cloud will play a large role; and
How the future of TV Everywhere will look as cloud solutions evolve.
Additional speakers include Steve Davi, SeaChange International; Alex Keighley, Bitcentral; Cassidy Shield, Alcatel-Lucent; and moderator Allan McLennan, PADEM Group.
May has been with Synacor since July 2005, and prior to his current position he served as Vice President of Content for Synacor. Previously, May held various positions including Vice President of Broadband at America Online, Inc. and Vice President of New Media at Cablevision Systems Corp.
For more information on Synacor's TV Everywhere services including "TV Everywhere for Everyone," please visit http://www.synacor.net or email tvee@synacor.com.
About Synacor
Synacor is the Entertainment Everywhere Platform powering next-gen portals and TV Everywhere services reaching over 30 million high-speed Internet subscribers worldwide. Synacor clients including cable, telecom, and satellite providers, and consumer electronics companies—use Synacor's best-of-breed technology solutions to deliver video, news, gaming, sports and other value-added services, including Geek Squad technical support, across multiple digital platforms. Synacor's innovative technology platforms enable its partners to quickly adapt to the evolving online landscape, driving consumer engagement and generating new revenues through search, content distribution, advertising, value-added services and e-commerce. Synacor is headquartered in Buffalo, NY.
###