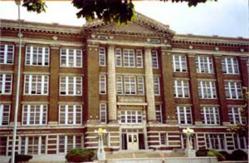 The educators in the Kansas City Missouri School District have done a phenomenal job with the Standards [...] They've done the heavy lifting so teachers and administrators everywhere can learn and streamline their own integration processes
Salt Lake City, UT (PRWEB) December 01, 2011
On December 15, 2011, PD developer School Improvement Network will release the newest addition to its library of Common Core resources: the Kansas City Missouri School District (KCMSD) case study.
The KCMSD case study will be presented in a series of more than 40 instructional videos, and will provide an extensive field guide for educators faced with the challenge of integrating the Common Core Standards into their schools. The video series provides insights into how to use the Standards to help students achieve, by taking viewers through the entire Common Core integration process—from state and district level planning, to implementation in individual classrooms.
The videos also feature teachers in "data dialogue meetings" with instructional coaches, developing and executing instructional plans based on the Common Core Standards, and designing student assessments to measure progress. The viewer will have the opportunity to follow the administrators and teachers in Kansas City as they meet, plan, teach, and then follow up and evaluate the effectiveness of their strategies.
"We are excited to release the KCMSD case study into our suite of Common Core tools," says Curtis Linton, vice president of School Improvement Network. "The educators in the Kansas City Missouri School District have done a phenomenal job with the Standards, and have generously allowed us to learn from their experience—their successes, their epiphanies, and even their mistakes. They've done the heavy lifting so teachers and administrators everywhere can learn and streamline their own integration processes. I can't think of another way to access this type of experience other than spending an entire year figuring it out on your own."
Anyone can join the School Improvement Network online community and receive a free 30-day trial of Common Core 360, the most extensive library of original Common Core products anywhere, by logging on at http://www.commoncore360.com and signing up. The free Common Core 360 trial will give you full access to the Kansas City Missouri School District case study, along with other case studies and Common Core resources for educators
About School Improvement Network
Founded in 1991 by teachers, the School Improvement Network provides comprehensive, research-based professional development anytime, anywhere. As the home of The Video Journal of Education, PD 360, Observation 360, the Learning 360 Framework, Equity 360, and Common Core 360, School Improvement Network resources focus on the most relevant topics, feature the top experts, and show educators how to put theory into practice. School Improvement Network works with thousands of schools and districts in every state and around the world and has visited over 3,000 classrooms to document best practices in action. Learn more at http://www.schoolimprovement.com.
About Common Core 360 • Practical, Scalable, Measurable
Common Core 360 gives administrators, teachers, and instructional coaches the necessary resources to turn Common Core Standards into measurable student achievement. The unique training, expert analysis, and real classroom examples of putting the Standards into practice are all designed to help you increase student achievement. Learn more at http://www.commoncore360.com.
School Improvement Network, PD 360, Common Core 360, and their respective logos are trademarks of the School Improvement Network. All other trademarks and registered trademarks are the property of their respective owners.
Press Contact:
Duane Sprague
School Improvement Network
801-758-9546
duane(dot)sprague(at)schoolimprovement(dot)com
###