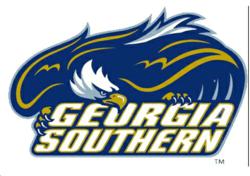 Skyview's broadcast and satellite distribution technology has enabled us to meet our goals and we are looking forward to continuing the relationship in 2012
PHOENIX, Ariz. (PRWEB) December 01, 2011
The Georgia Southern Radio Network and Skyview Networks announced today a multi-year partnership for radio broadcast solutions for Georgia Southern University's football broadcasts and its weekly coach's show. Included in the partnership is Skyview Networks' Satellite Distribution Service and optional F.A.S.T. Automation Systems available to network affiliates. The partnership aims to increase broadcast reliability and to attract affiliates with the cost-effective Skyview platform.
"Once we made the decision to build our network from the ground up with IP technology, Skyview had the capability to help us deliver a complete IP broadcast from stadium to affiliate stations. Skyview's broadcast and satellite distribution technology has enabled us to meet our goals and we are looking forward to continuing the relationship in 2012," said Chris Blair, director of broadcast for the Georgia Southern Radio Network.
With Skyview, The Georgia Southern Radio Network has the resources to open its radio network to more stations by utilizing Skyview's cost-effective wise satellite receivers and offer stations play-by-play automation systems to run the games without the added expense of a board operator.
"The Georgia Southern Radio Network has a great product and runs a solid broadcast in house. We are proud they have asked us to partner to continue the record of success," said Matt Stys, vice president new business development for Skyview Networks. "We have enjoyed working together throughout this very exciting Eagles season and we look forward to many more."
Skyview Networks has begun distributing the Georgia Southern Eagles football broadcasts and the Inside Georgia Southern Football Radio Show with Jeff Monken, which airs Monday nights at 7:00 p.m. EST.
Georgia Southern University finished its regular season 9-2 and will face Old Dominion University on Dec. 3, 2011 in the NCAA FCS playoffs. For more information on Georgia Southern Eagles Athletics and The Georgia Southern Radio Network, visit: http://www.georgiasoutherneagles.com.
About Georgia Southern University
Georgia Southern University, a Carnegie Doctoral/Research University founded in 1906, offers 117 degree programs serving more than 20,000 students. Through eight colleges, the University offers bachelor's, master's and doctoral degree programs built on more than a century of academic achievement. In 2011, the University was named the fourth most popular university in the country by U.S. News & World Report and is a top choice of Georgia's HOPE scholars. Georgia Southern is recognized for its student-centered approach to education. Visit: http://www.georgiasouthern.edu.
About Skyview Networks
Skyview Networks currently provides the broadcast services for over 50 professional and collegiate sports organizations and produces and delivers Arizona News Radio and California Headline News. Founded in 1995, Skyview is based in Scottsdale, Arizona and focuses on providing broadcast network solutions to professional and collegiate sports and syndicated radio. Skyview Networks' services include satellite distribution, full network automation, affiliate relations, inventory management systems and advertising solutions for radio, television, print, signage and web. For more information, visit http://www.skyviewnetworks.com.
###