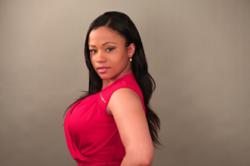 Ellen Barkin is a dream interview because she is a no nonsense, self-proclaimed broad. I think she is definitely a contender, come Oscar time.
New York, NY (PRWEB) December 01, 2011
Lelani Clark, Host of "Movies that Move" on WBAI 99.5 FM, a Pacifica Network station, interviews Ellen Barkin to discuss her role of a lifetime as the star of the new film "Another Happy Day". In the dark comedy "Another Happy Day" written and directed by Sam Levinson, the son of acclaimed filmmaker Barry Levinson, we are brought into the complex web of secrets and lies of a family falling apart at the seams.
Ellen Barkin is a tour de force as the lead character of Lynn, a neurotic mother who has lost herself within her own family's dysfunction. Everything comes to a head when family members re-unite at a family wedding and old wounds are brought to the surface. Ellen is joined by a great ensemble cast, including Ellen Burstyn, Demi Moore, George Kennedy, Kate Bosworth, Thomas Hayden Church and Ezra Miller that bring more emotional fodder to this family drama.
The film echos films like Rachel Getting Married where the modern family is portrayed in a much darker, more fallible light. Barkin has already been a scene stealer in films like Diner, The Big Easy, Sea of Love, Ocean's Thirteen and Brooklyn's Finest, but with this powerhouse performance, she is already garnering early Oscar buzz. Lelani Clark sits down with Barkin to talk about how she was hand picked for this role, being a maverick in the industry and how at 50 plus she has kept her mojo working, despite the typical Hollywood shuffle.
Lelani Clark is the host and producer of the weekly radio show "Movies that Move" on WBAI 99.5 FM. The show features celebrity interviews and film reviews, with a special spotlight on independent films in partnership with The Creative Coalition. As a Radio and TV personality and active journalist, Ms. Clark has been featured on ABC's 20/20, BET, HGTV and in New York Post Page Six, New York Daily News, TMZ, CNN.com and MTV.com.
Check Out Lelani Clark's Interview with Ellen Barkin on "Movies that Move" WBAI 99.5 FM http://soundcloud.com/movies-that-move/lelani-clark-interviews-ellin
Check Out the Trailer for "Another Happy Day" http://www.youtube.com/watch?v=hpbkk0pZfXE
###