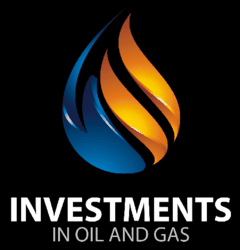 "Prospecting for oil is a dynamic art... The greatest single element in all prospecting, past, present and future, is the man willing to take a chance." Everett DeGolyer
Squamish. BC (PRWEB) December 01, 2011
InvestmentsinOilandGas.com provides accredited investors with the information they need to make informed decisions about their investments. Often referred to as liquid gold, oil is a commodity investors have turned to not only in order to diversify their portfolios and grow wealth, but as an alternative to the financial and real estate investments. There are a variety of different methods investors can use to invest in oil and gas, and InvestmentsinOilandGas.com have developed a number of resources on their new website that are designed to help accredited investors understand the ins and outs of oil and gas investing. The website offers accredited investors information on everything from how the investments impact taxes to why it is important to invest in growing domestic energy resources.
There is risk involved in investing in oil and gas, but Everett DeGolyer says, "Prospecting for oil is a dynamic art... The greatest single element in all prospecting, past, present and future, is the man willing to take a chance." Making that art a little easier to understand, InvestmentsinOilandGas.com has compiled in-depth information for accredited investors to help them confidently invest in oil and gas by helping to develop them into savvy and sophisticated investors.
According to InvestmentsinOilandGas.com, now is the time for accredited investors to consider investing in oil and gas because in addition to building additional avenues of wealth through successful well development, it also offers investors the opportunity to play a significant role in improving the economy. Investments in the oil and gas industry create jobs and increase domestic production to reduce the country's reliance on foreign supplies.
Accredited investors can also benefit from the enormous tax benefits available for specific types of investments. InvestmentsinOilandGas.com provides detailed information to accredited investors about the tax benefits, which include the ability to deduct and depreciate most costs associated with well development as well as earn up to 15% of well income tax-free.
InvestmentsinOilandGas.com encourages all serious, well-qualified investors to consider oil and gas.
###