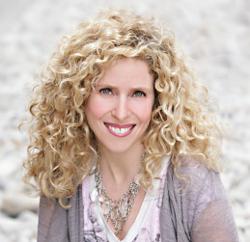 The disappointment in my child's eyes after having opened a gift that will require at least an hour of assembly is simply to much
Toronto, Ontario (PRWEB) December 01, 2011
As friends and family rush through stores desperately seeking the latest and greatest toy for the holidays, PTPA Media (Parent Tested Parent Approved) took the opportunity to poll families on what they really want for their children for holiday gifts. An astounding 73% of parents polled hoped that their children would receive gifts for the holidays that required no batteries and no assembly.
"The disappointment in my child's eyes after having opened a gift that will require at least an hour of assembly is simply too much, it's disappointing to him and stressful for me" said one mom. " The endless money that I spend on batteries is draining" said another. The conclusion? A list of the top products as tested and approved by parents to be stress free and headache free for the holidays.
1. Lubies: Adorable, huggable, and tossable ball-shaped animals for kids 3 – 6.
2. Ultimate MASTERMIND: An opportunity for children 8+ to switch their deduction and strategy skills into high gear
3. Perplexus Epic: a challenging, hot toy they can play with on their own or with others,
4. BrickStix: Kids love LEGO or other building bricks? They'll love these reusable brick stickers
5. Personalized Growth Charts: Look Who's Growing lets you personalize these keepsakes online
6. Zylie the Bear: They can dress-up this huggable bear from their favorite book series
7. Too Many Monkeys: They'll need to chase away the pranksters to get Primo the monkey to bed
8. Puppet Theatre Play Set: This book, stage and finger puppet set will quell their fear of the dark
9. Tetris® Link™: A classic made into a new tabletop game for ages 6+
10. Break Open Real Geodes – Ultimate Kit: Do they love rocks and discovery? They'll love this!
For more suggestions on stress free games, please visit the PTPA Media Web site. With these tips, you will be the favorite relative with a guaranteed repeat invitation for the holidays next year.
ABOUT SHARON VINDERINE and PTPA MEDIA
As founder and CEO of PTPA Media, Sharon Vinderine has a passion for finding the best products on the market for families. She created PTPA in 2007 based on the principle that the most valuable factor for consumers when making a purchasing decision is the opinion of their peers. Accordingly, each month, more than 100,000 parents visit PTPA monthly to make informed and educated decisions for their families.
Over 40,000 families in the U.S. and Canada voluntarily test products for PTPA and provide their feedback through detailed evaluations. Vinderine is sought after by the media and has appeared on dozens of television shows, including ABC, NBC and FOX News. Vinderine has been invited to feature the PTPA Media winning products on The Rachael Ray Show, Fox & Friends, WGN Chicago, South Florida Today, Fox 25 and Canada AM. She received her Double Honors degree from York University in Toronto and continues leading her two successful companies –PTPA Media and Small Made Simple -- from Toronto, Canada, where she resides with her family.
For more information, visit http://www.ptpamedia.com.
###