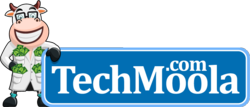 record for crowdfunding for a single project is $1.5 million
Chicago, IL (PRWEB) December 06, 2011
TechMoola.com, a new business venture recently developed for startup companies to do project fundraising in the technology space has just launched for inventor project submission.
TechMoola is a technology-focused, crowdfunding service that enables inventors to raise project funding up to $1,000,000 and build a support base through an online forum.
Crowdfunding works through a broad network of people (mostly through social media) who contribute a pool of money to support efforts of other people or companies with no equity stake or payback necessary.
To date, the record for crowdfunding for a single project is $1.5 million. Many more have averaged $200,000 to $400,000!
TechMoola's service offers a platform for crowdfunding in the following project categories: WebTech, Apps, Computer Software/Hardware, Energy, Communications, Consumer Electronics, Medical Technology and Sports/Games.
The company was founded by scientists and entrepreneurs and they feel crowdfunding is the future in empowering small businesses and new inventors to bring innovation back to our country and economy.
Traditional funding mechanisms like venture capitalists and angel investors have become increasingly burdensome and demanding and that is serving to stifle the pipeline of innovation that we increasingly need to bring solutions to our most pressing problems.
TechMoola's main goal is to empower people with ideas and make society better by giving people a chance to materialize their dreams through the power of crowds.
# # #