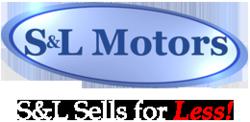 Green Bay, Wisconsin (PRWEB) December 02, 2011
S&L Motors, a Chrysler Group dealer in Green Bay, is thankful for Chrysler Group and there generousity. The Chrysler Foundation, with help from UAW, recently delivered 500 turkeys to the Salvation Army in both Toledo and Northwest Ohio. The help from the Chrysler Group employees at the Toledo Assembly/Machining Plant can't go unnoticed. Between the two facilities, there were over five full truckloads of the essentials for a traditional Thanksgiving Day feast! Everything from canned foods to stuffing was there with no element of a Thanksgiving Day feast missing.
The Chrysler Foundation's President, Jody Trapasso added that it was, "Not so long ago, when Chrysler needed critical support to get on the road to recovery, our communities stood behind us.With the economy still recovering and even more people in need, our food drive is an opportunity to help those who need help the most, as well as show gratitude to our communities."
It wasn't just the Toledo, Ohio and Northwest Ohio Salvation Army that received a large donation from Chrysler Group. Other Chrysler Plants including the ones in; Southeastern, Michigan; Kokomo, Indiana; and Belvidere, Illinois also held large scale food drives to benefit their local Salvation Army as well as other local food banks.
S&L Motors is a Chrysler dealership in Green Bay, Wisconsin that also has a service center connected to their location.
###