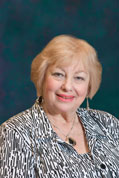 "Geriatric care managers are professionals who have extensive experience preparing older adults and caregivers for emergencies and helping them during severe weather episodes or tragic disasters."
Tucson, AZ (PRWEB) December 01, 2011
The National Association of Professional Geriatric Care Managers wants to spread the word about ways for caregivers and families to prepare aging loved ones for severe weather emergencies and other natural disasters or man-made hazards. NAPGCM has prepared a list of tips for preparing older adults for winter storms and other disasters.
A few tips are:
Prepare a basic emergency supply kit including water, food, first aid supplies and medications.
Prepare a plan for evacuation and communication. This should include details about where the older person should go in the case of disaster and how they can get there. The plan should include designated people that the older person can contact for help. The plan should be regularly reviewed, updated as needed and rehearsed.
Prepare a list of allergies, special medical conditions, medications, doctors and pharmacies.
"We often think of disasters as unexpected events, but natural disasters and man-made hazards occur regularly and preparation is essential, particularly for older adults who may be vulnerable due to medical conditions, disabilities or isolation," said Susan Fleischer, president of NAPGCM. "Geriatric care managers are professionals who have extensive experience preparing older adults and caregivers for emergencies and helping them during severe weather episodes or tragic disasters."
To find a Geriatric Care Manager in your area you may visit http://www.caremanager.org
The button "Find a Care Manager" provides an easy to use web directory; which allows you to find a care manager near you based on your zip code or city.
About NAPGCM
The National Association of Professional Geriatric Care Managers (NAPGCM) was formed in 1985 to advance dignified care for older adults and their families. Geriatric Care Managers are professionals who have extensive training and experience working with older people, people with disabilities and families who need assistance with caregiving issues. They assist older adults who wish to remain in their homes, or can help families in the search for a suitable nursing home placement or extended care if the need occurs. The practice of geriatric care management and the role of care providers have captured a national spotlight, as generations of Baby Boomers age in the United States and abroad. For more information please visit http://www.caremanager.org
Media Contact:
Ann Krauss at 520.331.2327 or annkrausspr(at)gmail(dot)com
###