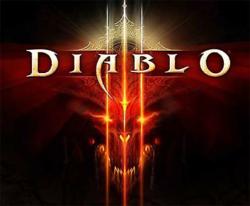 I have been playing video games since the Atari came out, and I can confidently say that Diablo 3 is probably going to be the best game ever made
Northridge, CA (PRWEB) December 02, 2011
Diablo3.org now has 3500 members. With a fairly large fan base before the game has even released, Diablo3.org should eventually grow into a large and prosperous fan site for Diablo 3 fans.
This Diablo 3 fan site was started by a die hard Diablo 3 fan who has played both Diablo 1 and Diablo 2 in the past. "I have been playing video games since the Atari came out," says Albert Farajian (owner of Diablo3.org), "and I can confidently say that Diablo 3 is probably going to be the best game ever made."
As of now, Diablo3.org is a forum, chat room, and wiki, but the webmaster plans on making a news section and a skill calculator amongst other ideas that pop into mind as the site progresses.
Diablo 3 is an action RPG or MMO game. This means that multiple end users will play on Blizzard servers together. The idea of the game is to progress through levels, hunt down demons, and collect loot. The loot can be worn, traded, or sold in-game for gold or real money. The in-game auction hall supports both gold and real money. Real money exchanges are handled through Paypal payments. Essentially, players can make money while playing a game!
Although Blizzard has its own fansite, Diablo3.org offers unique features. First, this Diablo3 fan site offers contests to win a free Diablo 3 game amongst other free games. Second, you can promote your items on the site for free. So if you have great items listed in the RMAH (Real Money Auction Hall), you can advertise them for free on Diablo3.org. Also, if you have a guild, you can advertise that for free as well.
Diablo3.org continues to expand itself into new territories. As the game hasn't even released yet, there is plenty of time for this to happen.
About Diablo3.org
Diablo3.org was created by die hard Diablo 3 fan. It is currently a fan-site, forum, and chat room. It was founded in 2010 and has currently grown to over 3500 members. It offers free forum postings and delivers free games to contest winners every month.
###