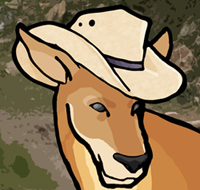 Charlotte, NC (PRWEB) December 16, 2011
SevenBuckaroos.com, the site that has the best internet marketing products for only seven dollars, today announced the completion of Phase I updates.
Sevenbuckaroos.com has wooed over 20,000 entrepreneurs, marketers, aspiring online business owners, and average Joes sitting at kitchen tables world-wide. Sevenbuckaroos.com helps internet marketers catch up, keep up and stay ahead in their quest for income creation through internet marketing and publishing.
Internet marketing can be a breeding ground for scams and empty promises. It can also be time consuming.
That's where SevenBuckaroos comes in. They offer the tools needed to succeed for both new Internet Marketers and seasoned experts.
Now, let's get down to the dynamics of SevenBuckaroos: From Friday morning until Sunday at midnight users can grab a product that's worth a significant amount more, for only seven dollars. If they don't grab this great deal by Sunday at Midnight, the product will go up to the regular price.
What makes this even more fun is users get to decide which product goes on special each week. Every Tuesday users get to vote for one of seven products. The product which has the most votes by the end of the day on Wednesday will be the one on special for the weekend. If the product chosen did not win, no worries, it will most likely be back on special in the coming weeks.
SevenBuckaroos is the first to feature products that sell every day at $27, $47, $67, and even $97 for only seven bucks. These products aim to keep Internet Marketers on top of the online marketing food chain.
Team members are available 7 days a week to answer any questions. While many companies are tightening their purse strings and raising prices, Sevenbuckaroos.com has doubled their 100% money back guarantee from 30 to 60 days. Refunds are issued safely and quickly through PayPal.
Today Sevenbuckaroos.com completed the first of many updates to the site. Color coordinated background, a new blog and the addition of Facebook commenting are just a few of the enhancements to the site.
Ready to join the SevenBuckaroos troop and grab the best Internet Marketing Courses, Videos, Software, and Training Material for only $7? Don't miss out on a single $7 deal, register here:
http://www.sevenbuckaroos.com/register1
###