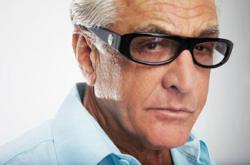 If you're hooked on watching 'Storage Wars,' like I am, then I know you'd jump at the chance to meet Barry. He's the hippest character on TV..
Lac du Flambeau, WI (PRWEB) December 01, 2011
Pick a storage locker with max $500 payday and meet the colorful Barry Weiss of A&E's hit series "Storage Wars" during an incredible day on Saturday, Jan. 28 at Lake of the Torches Resort Casino in Lac du Flambeau, Wisconsin. Fans can get a free autographed picture of Barry Weiss and take a photo with him from 1 p.m. – 5 pm. at the casino main entrance, (while supplies last).
"Storage Wars" follows four professional buyers and their teams as they scour repossessed storage units in search of hidden treasure. Part gamblers, part detectives, these auction pros have found everything from coffins to the world's most valuable comic book collection, paying as little as ten dollars for items valued in the millions
Barry Weiss' cool-cat personality makes him a fan favorite. He is always looking for creative ways to trump his competition. Whether it's bringing psychics or night vision goggles to an auction, Barry lacks no shame in his outlandish tactics. Barry also sets himself apart from the other collectors because he is not entirely motivated by profit; if he likes an item he'll keep it for himself or often donates it.
In addition to meeting Barry Weiss, qualified Club Advantage members can participate in the casino's Storage Surprise promotion. These members can check into the promotion at one of the P.E.R.K.S. kiosks in the casino starting at 10 a.m. Ten winners will be drawn from noon – 5 p.m. Winners will select a storage container, each of which will contain a cash prize of either $100 or $500.
"If you're hooked on watching 'Storage Wars,' like I am, then I know you'd jump at the chance to meet Barry. He's the hippest character on TV and here's your chance to see him exclusively here at Lake of the Torches," said Lake of the Torches' Director of Marketing Michael J. Broderick. "Barry pretty much keeps to himself and doesn't do too many public appearances, and he has never done a casino event before, so we are extraordinarily fortunate that Barry accepted our invitation," Remarked Broderick
For more information, see Club Advantage at the casino or call 1-800-25-TORCH.
Situated on the shores of Pokegama Lake and nestled in Wisconsin's Northwoods, the Lake of the Torches Resort Casino has a feel of a classic Northern retreat and reflects its Ojibwe culture and heritage. The casino has over 800 slot machines (including a high-limit and non-smoking area), 12 blackjack tables, Let it Ride, Three Card Poker, and three poker tables, a high-stakes Bingo Hall seating up to 500 persons, Woody's Bar and Grill, and the Eagle's Nest Restaurant. The hotel has 101 well–appointed rooms, the Dancing Waters Lounge and the Woodland Oasis pool area. The 8,500 square-foot Convention Center with the Hall of Nations offers an outstanding venue for entertainment, receptions, trade shows, meetings, presentations and seminars. It is proudly owned and operated by the Lac du Flambeau Band of Lake Superior Chippewa Indians.
More information on upcoming events at Lake of the Torches is available at http://www.lakeofthetorches.com.
###