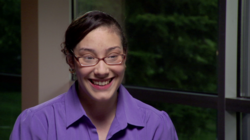 We're very fortunate to have so many tools and technologies available to help families.
Schenectady, NY (PRWEB) December 01, 2011
Most students enjoy receiving some information in easily digestible videos. With that in mind, RSC Your College Prep Expert adds to its long list of student and parent videos by creating a public YouTube channel featuring select videos for promotional and informational purposes. The CollegePrepExpert channel launches December 1 with web-only commercials, a preview of their Free Report, and additional informational videos. TV commercials, company statements, and lengthier videos on college prep or other educational issues will soon follow.
"We're very fortunate to have so many tools and technologies to help families remotely. The latest technology and tools make this type of program available to anyone who wants it," says John Braat, Executive Director of Student Enrollment.
RSC's college and career prep program contains 49 short Knowledge Nugget tutorials for students and parents, as well as video overviews of hundreds of careers. The company also offers a 15-minute Free Report that outlines many of the struggles students and their family's face while preparing for college.
RSC's YouTube channel is expected to be the cornerstone of a much larger video outreach program that includes embedding videos on Facebook, Twitter, Tumblr, and the company's Knowledge Bound blog site. This extended effort is a way for RSC to assist families "understand what can be done to help students reach their educational goals as they face soaring tuition, high college dropout rates, and academic difficulties," says Maura Kastberg, Executive Director of Student Services.
RSC is developing many of these projects with the Albany, NY, company Working Pictures and "looks forward to a long relationship with Working Pictures producing entertaining videos on education, college prep, and our many services," says Mr. Braat.
RSC Your College Prep Expert prepares students for college and career through an original online program of college research, SAT & ACT prep, financial aid advice, and more. Founder Larry Schechter's time-tested program has helped tens of thousands of students reach their educational goals. To learn more about RSC's unique approach to college prep, visit CollegePrepExpert.com or get updates at Twitter.com/rsccollegeprep. RSC Rewards Student Commitment.
###