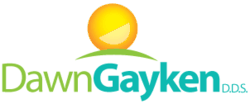 The Woodlands, TX (PRWEB) December 20, 2011
Though proper dental care is one of the most important personal investments a person can make, many individuals suffer from debilitating fear and anxiety regarding even routine dental work. With the use of cutting edge sedation dentistry, the office of Dawn Gayken, DDS helps put these fears to rest, providing comprehensive dental services in a soothing and calm environment.
Finding a reliable cosmetic dentist you can trust is the first step to eliminating preconceived notions and apprehensions regarding dental work. Sedation dentistry, designed to elicit a general feeling of tranquility and well being during dental procedures, includes the use of various agents (such as nitrous oxide and other sedatives) to calm patients before any cosmetic dentistry work is actually begun. This unique approach ensures a positive initial experience as well as a more favorable association with dental visits in the future.
Dr. Gayken and her staff know how important it is for their patients to feel comfortable and relaxed during their visits to their office. In order to provide the best possible experience for patients of all ages, this highly trained team of dental professionals combines only the most advanced state-of-the-art dental technology with gentle, personalized care.
Dr. Gayken's new website completely delineates the wide array of cosmetic dentistry and orthodontic services offered within her practice, as well as the types of dental insurance plans her office accepts. Some of the services available include teeth whitening and cleaning, fillings and crowns, dental implants, dentures and TMJ treatment. Orthodontic services, such as Invisalign treatment, change the lives of countless patients every day by providing the gift of a beautiful, more confident, smile.
When it comes to restoring and preserving the brilliance of your smile, turn to The Woodlands dentist who keeps your comfort and best interests in mind every step of the way. Dawn Gayken, DDS happily accepts most forms of dental insurance in order to best serve her patients and their families. Visit her new website online at http://www.gaykendds.com, or call 281-367-2767 for additional information or to schedule an appointment today.
###