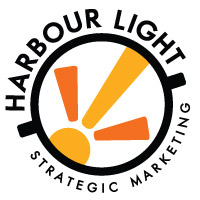 Each of these projects brings unique challenges and opportunities that our team is dedicated to tackling.
Portsmouth, NH (PRWEB) December 01, 2011
Harbour Light Strategic Marketing, an innovative creative agency serving clients across the country, has been awarded contracts for a number of new clients in diverse industries. The scope of work ranges from complete rebranding and development of strategic marketing plans and sales tools to development of corporate websites.
"We're honored that clients of this caliber continually put their trust in Harbour Light to help them reach their audience," stated Ned Savoie, Creative Director at Harbour Light. "Each of these projects brings unique challenges and opportunities that our team is dedicated to tackling. It's exceptional clients like these that keep us energized and allow our creativity to shine."
The clients include:
Protracker Software, a leader in relationship and practice management software for financial practicioners. Harbour Light has been contracted to develop a new corporate brand, new product branding for their suite of products, a new e-commerce website and tradeshow marketing materials.
Sea View Technologies, specialists in supply chain management for the technology industry. Harbour Light has been contracted for a brand audit, development of new corporate branding and guidelines, a new corporate website and marketing materials
Geokon, Inc., the world leader in vibrating wire technology utilized in geotechnical instrumentation for the monitoring of dams, bridges, power plants, nuclear waste repositories and other large scale projects. Harbour Light is developing a dynamic website which will allow users to easily find the correct equipment for use in these critical systems.
Johnson Precision, Inc., is a full service design, custom mold manufacturing, machining and injection molding company, and contract device manufacturer, serving the life science, medical, and high-end electronic and specialty device markets. Harbour Light has been contracted to create a dynamic new website design, custom photography, copywriting and supporting marketing materials.
East Coast Security and Fire, LLC, is a leader in the design, installation, service and maintenance of best in class Life Safety Systems (Fire Alarm Systems) and Integrated Security Systems throughout the New England area. Harbour Light is developing a dynamic new website, copywriting and marketing materials.
Traditional Wood Works, Inc., providers of custom architectural millwork for both new construction and restoration projects, including residential and commercial needs. Harbour Light has been chosen to develop their new website and marketing messaging.
The International Society for Neurofeedback and Research (ISNR) is the preeminent professional membership organization for neurofeedback practitioners, researchers, and students. They have chosen Harbour Light to develop a dynamic, database driven website which will be targeted towards the general public as an education tool, health practitioners as an education and referral tool, and the society's members as a resource for their patients.
The American College of History and Legal Studies, an innovative new college helping students realize the dream of a college education at an affordable price, has chosen Harbour Light to develop a strategic marketing plan and supporting marketing initiative.
About Harbour Light Strategic Marketing
Harbour Light Strategic Marketing is an award-winning strategic marketing agency located in Portsmouth, NH. Since 1995, we've specialized in creating engaging marketing tools, successful brands, e-commerce websites, professional web design, unique advertising campaigns and other implements of success for companies around the block and around the country.
###