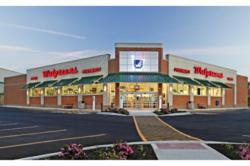 Non Recourse Commercial Mortgages
New York, NY (PRWEB) December 01, 2011
The Real Estate Capital Markets Group of Terrace Capital announces acquisition financing for an established regional commercial real estate developer who acquired a 10,908 square foot freestanding, single tenant retail store occupied by CVS Pharmacy, located on the corner of Monroe Avenue and Crowder Road in Tallahassee, Florida.
According to Mr. Matt Hardiman, the team leader on this deal at Terrace Capital, "The borrower is an established real estate developer and owner based in New Jersey, with a 20 year history of developing commercial properties in the Central New Jersey region, who turned to Terrace Capital because of its ability to navigate the non-recourse, credit markets and provide a long term fixed loan that would run co-terminus with the commencement of a new lease executed by CVS." The transaction was executed through one of Terrace Capital's correspondent insurance company relationships, allowing for long term, self liquidating funds.
The non-recourse loan was amortized over 25 years and was fixed at 5.00% for the life of the loan or 25 years.
In a separate transaction Terrace Capital, Inc. announces acquisition financing for a Pittsburgh based real estate holding company, who acquired a 19,620 square foot retail building occupied by Walgreens and Sherwin Williams on the corner of Marlboro Pike and Donnell Drive in Forestville, MD.
According to Borrower "The investment group turned to Terrace Capital in order to achieve challenging, high equity returns, on full price assets. The recent compression of cap rates for well located, investment grade, triple-net leased assets, made the financial objectives of the group nearly impossible to accomplish without the help of the TC –Real Estate Capital Markets Group."
The 10-year, non-recourse loan was amortized over 30 years at a fixed rate of 4.125%.
Mr. Hardiman notes "There continues to be strong competition for properties with investment grade tenants as real estate investors appear to be exhibiting a "flight to quality" investment mentality, zeroing in on well located retail properties with necessity based retailers."
Terrace Capital is a direct lender and asset manager of private funds which provide debt or equity capital for commercial real estate transactions. The Company focuses on non-recourse loans of $5MM or greater on income producing retail, office, industrial, multifamily, self-storage and hotel properties throughout the continental United States.
Terrace has recently re-opened its non-recourse hotel lending program which focuses on strong flags, positive trends in REVPAR and sponsors with multiple properties and strong balance sheets.
The Firm is a leader in providing permanent mortgages and bridge loans solutions for wide range of real estate transactions.
For more information about Terrace Capital and the services it provides, go to http://www.terracecapital.com.
###