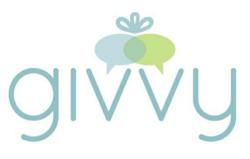 San Francisco, CA (PRWEB) December 01, 2011
Givvy, a social shopping application built on the Facebook platform, has introduced an innovative new way of helping holiday shoppers find the perfect gifts this holiday season. The app empowers influential friends, product enthusiasts and tastemakers to share their favorite gift ideas through the first-ever people powered Facebook store. These social mavens—also known as curators—act as human filters for the millions of products found online, resulting in a highly curated shopping experience that alleviates the time-consuming task of finding unique and thoughtful gifts.
"Givvy harnesses the power of social networks to reinvent how holiday shoppers find gifts online. People no longer need to search endlessly on Google or rely on the advice of brands. Rather, they can turn to the advice of influential friends and trusted gift curators on Facebook," said Claudio Miranda, founder & CEO of Givvy.
Anyone with an eye for great gifts is encouraged to contribute gift ideas to the Givvy community. The app has an "add gift" feature that enables users to submit gift ideas by simply copying and pasting the product URL from any merchant website. Givvy is the first Facebook store to practice such an open and participatory merchandising model—although it maintains a high-quality shopping experience by showcasing only the most unique and popular gift submissions. Similarly, only the most active and popular contributors get featured alongside products and in the Top Curators leaderboard. This model allows everyone to participate while conferring social status and recognition on the people who add the most value to the community.
As the holiday season kicks off, Facebook users will find Givvy particularly useful for creating gift lists to share with friends and family. This feature takes the guesswork out of gifting by providing a simple way for users to collect and share all of the products on their holiday wish list. Gift lists can also be used to arrange and publicize unique gift collections that express one's personal taste and sense of style. People with matching tastes and interests can follow each other on Givvy, which helps to deepen social connections and create additional ways to discover new gift ideas.
"Givvy provides a social context for sharing gift recommendations based on the passions, interests and needs of Facebook users. This social interaction helps to inform and validate buying decisions, which is a critical step in the consumer purchase cycle," said Claudio Miranda, founder & CEO of Givvy.
Givvy is among a new crop of startups riding the wave of interest in Facebook Commerce—also known as F-Commerce—due in part to the increasing trend in consumers turning to social networks to influence their purchase decisions. Recent studies indicate that over 60% of consumers are influenced by product recommendations made on sites like Facebook, and that by 2015 social commerce is expected to generate $30 billion in sales.
Notes to Editors:
Source for statistics cited above: eCustomerServiceIndex (eCSI) results from eDigitalResearch and IMRG, November 2011; Booz & Company, October 2011.
About Givvy
Givvy was founded by Claudio Miranda, an Internet veteran with over 10 years of experience in ecommerce and social media. Prior to Givvy, Miranda was the co-founder and CMO of Organic Bouquet, the leading online retailer of eco-friendly flowers & gifts. Miranda is partnered with CTO and co-founder Larry Rubin, a seasoned startup developer who recently built Socializr.com with Friendster founder Jonathan Abrams. http://www.givvy.com/app.
###