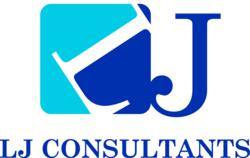 As a native Bostonian, I am very excited that LJ Consultants is starting this new endeavor serving the local business community of Boston," says owner Lisa James. "We allow businesses to focus on the growth of their company while we manage the finances.
Boston, MA (PRWEB) December 01, 2011
LJ Consultants, a Washington DC accounting firm, has just experienced recent growth and is proud to announce the opening of its new office in Boston, MA. LJ Consultants opens to the general public beginning Thursday, December 1, 2011 at 8:30AM. The address of the new location is 75 Arlington Street, Suite 500, Boston, MA 02116. Hours are as follows: Monday-Friday: 8:30AM- 5:30PM. New clients can reach them by calling 857-241-3831 or by visiting http://www.ljconsults.com.
About LJ Consultants
Founded in 2007, LJ Consultants provides affordable short to long term professional services in the areas of bookkeeping, accounting, and consulting. Our specialty is accounting for government contractors. The clients we serve include government, government contractors, and small businesses. At LJ Consultants, our main focus is on building close relationships with our clients. Our professionals have the expertise and years of experience essential to evaluating, analyzing, and understanding unique and challenging client situations. As our professionals are well seasoned, they very easily are able to interface with all levels of management, staff, and government (DFAS, DCAA, and DCMA). They are also very well-versed on the principles of GAAP, CAS, and FAR and how they should be interpreted and applied. Some of the services provided are:

QuickBooks Setup/Maintenance
Deltek (Costpoint)
Unbilled Analysis
AR/AP
Billing/Invoicing (WAWF)
Contract Closeouts (ULO's)
Preparation of Incurred Cost Submission (Schedules I, J, K)
Contact:
Danielle Brown
(857) 241-3831
Danielle(at)ljconsults(dot)com
Follow Us On Twitter and LinkedIn
http://twitter.com/LJConsultants
http://www.linkedin.com/in/ljconsults
###